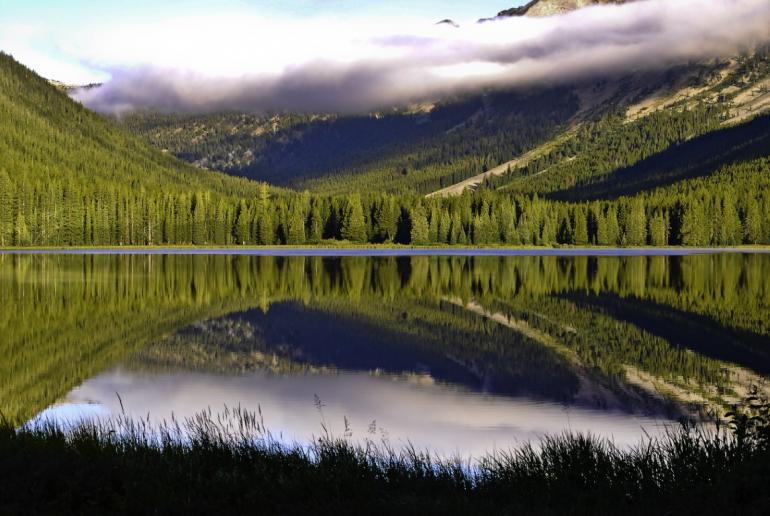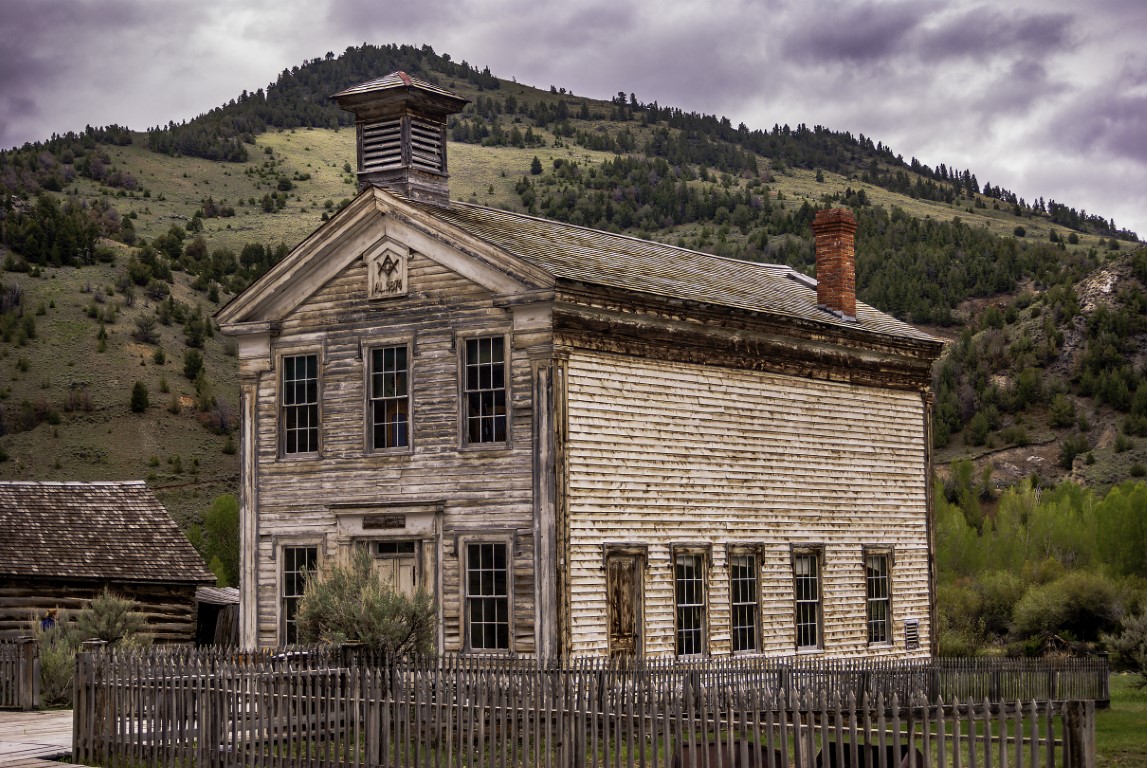 One of Montana's nine original counties, Beaverhead is the state's largest county in area. Excepting minor boundary changes with neighboring Madison County, Beaverhead is the same size and shape as when it was first created. Fort Benton (Chouteau County) and Stevensville (Ravalli County) can argue over which is Montana's first community, but Beaverhead County is truly where Montana began. Sidney Edgerton, sent to serve as the new Idaho Territory's Chief Justice, arrived at the gold camp of Bannack in September 1863, and could proceed no further due to the onset of winter. A friend of President Lincoln, Edgerton lobbied for the creation of a new territory, cut out of the northeastern part of Idaho, and in 1864, Edgerton became the first governor of Montana Territory, with his capital at Bannack, Beaverhead County. Bannack today is a ghost town, but a well-preserved one as a unit of the Montana State Parks system and a National Historic Monument.
The county takes its name from a rock formation on the Beaverhead River (itself named for the rock). In 1805, Sacajawea told Lewis and Clark that her people referred to the rock as the Beaver's Head. Today, Beaverhead Rock can be seen from Montana Highway 41, roughly halfway between Dillon and Twin Bridges, on the Beaverhead/Madison county line. There is no direct access to the rock, although it is a Montana State Park and has been listed on the National Register of Historic Places since 1970.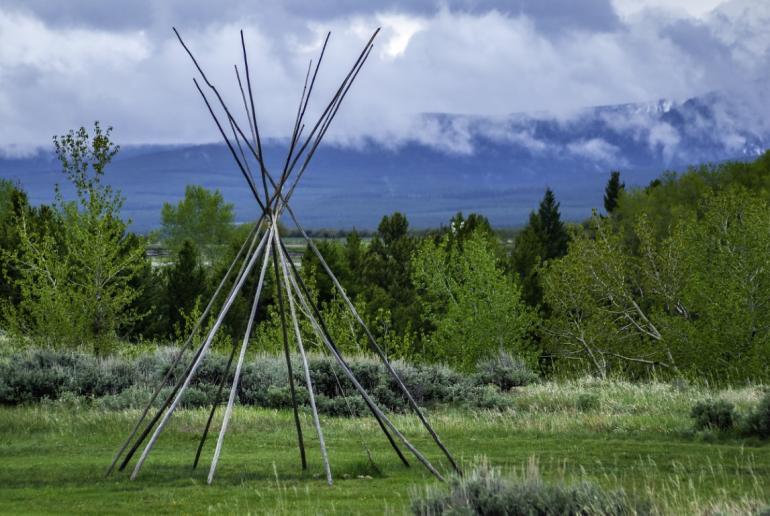 On a more somber note, no trip to Beaverhead County is complete without a visit to Big Hole National Battlefield, a unit of the Nez Perce Trail National Historic Park. At this site, ten miles west of Wisdom, the U.S. Cavalry attacked Chief Joseph's band of Nez Perce on August 9 and 10, 1877. As many as 90 Nez Perce were killed, as well as 28 soldiers.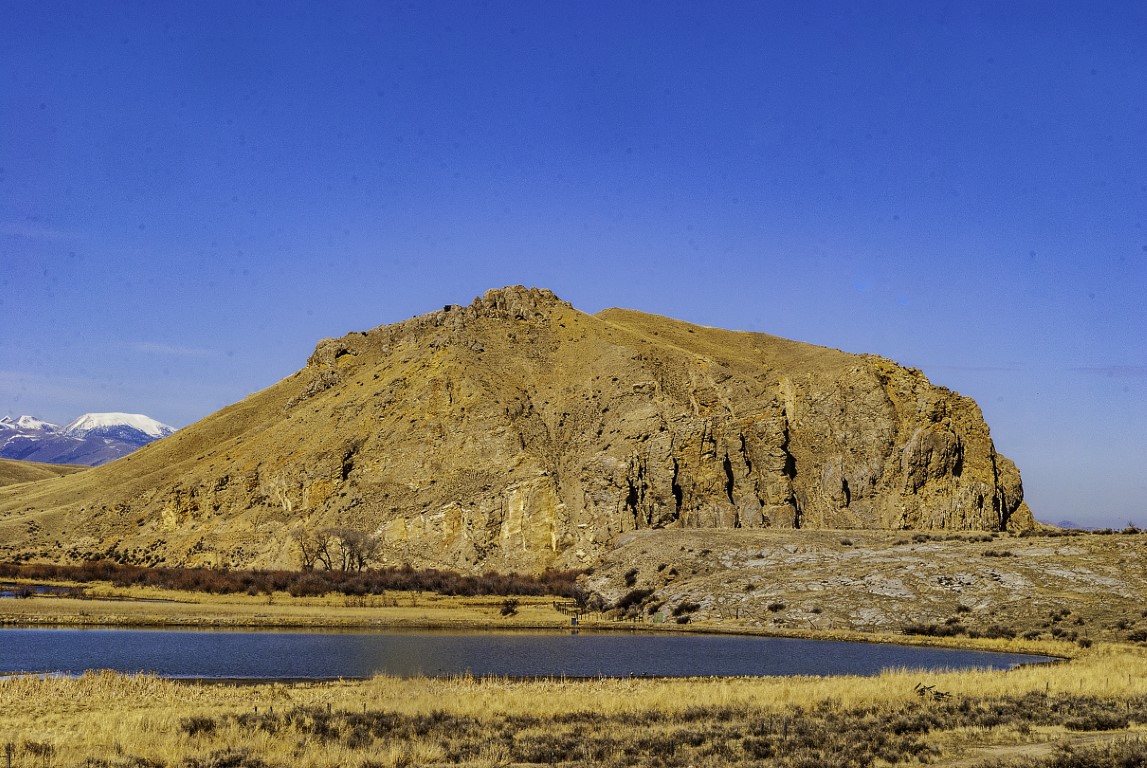 Dillon, the largest community in the county, became county seat in 1881. The 2018 census estimate counted 4,261 people in the town. Dillon is home to the Great Harvest Bread Company, which ironically has no retail bakery in town. Patagonia has an outlet store in Dillon, and a good many restaurants, both national chain and local, are available for your dining pleasure. For a unique experience, drive 40 miles south on Interstate 90 to Dell and visit the Dell Calf-A, a repurposed schoolhouse with a great home-cooked style menu. 
Two-thirds of Beaverhead County is public land, which makes for great recreational possibilities. The Pioneer Mountains rise between Dillon and the Big Hole, and are home to the Maverick Mountain Ski Area, Elkhorn Hot Springs, and Crystal Park, where you can dig your own amethysts, quartz crystals, and even full crystal prisms. Begun in 2001, the annual RATPOD (Ride Around the Pioneers in One Day) attracts over 600 bike riders each June to spend the day riding a 130-mile loop starting and ending in Dillon. (In 2020, the ride became a virtual event due to the pandemic.) The ride is the single largest fund-raiser for Camp Mak-A-Dream, a campground for children living with cancer. If fishing is your thing, you can't beat the Big Hole, Beaverhead, Red Rock Rivers and the Red Rock Lakes, a 103-square-mile National Wildlife Refuge in southeastern Beaverhead County.