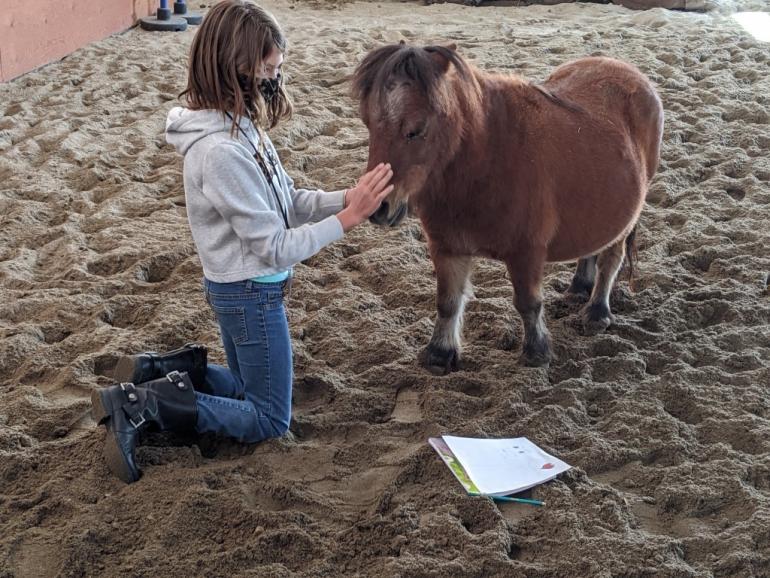 The great American writer Herman Melville, author of Moby Dick, proved he knew horses nearly as well as whales when he said, "No philosophers so thoroughly comprehend us as dogs and horses." That comprehension shows itself in remarkable ways—horses will sidle up close, nuzzle you, even lovingly nip at you. Anyone who has ever experienced a horse's affection knows how warm and reassuring that can feel. 
Abigail Hornik, the founder and executive director of Chinook Horses, a Billings-based non-profit, is passionate about the therapeutic possibilities of bringing together gentle horses and wounded people. After moving to Montana from New York 20 years ago and marrying a native Montanan, she started a company specializing in home accessories with a Western and equine theme, but she discovered as well that she derived great joy from working with horses and children.
In 2013 she closed her company and decided to focus on finding a way to bring the healing love of horses to people who need it most.
According to their mission statement, Chinook Horses "provides opportunities for individuals and families to engage, learn, and thrive outside of the classroom and traditional therapeutic environments by practicing equine-assisted activities regardless of their ability to pay."
Founded in 2015, Chinook Horses has since helped over 275 children, teens, and adults—and currently, 80% of those helped received financial assistance through individual donations, grants, and fundraiser revenues.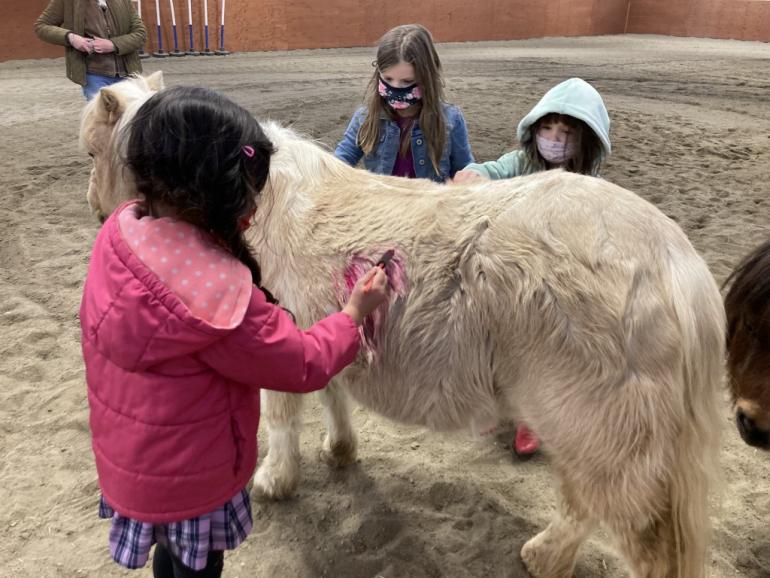 Each session includes, in addition to the clients and horses, a certified equine specialist or a specialized education professional.
 Equine therapy has a long history going back to ancient times. The first known mention of the practice was in 460 B.C., when philosopher Hippocrates wrote about the beneficial effects of "hippotherapy," so named because "hippo" is the Greek word for horse. Later, in the 19th century, German psychologists recommended horse-riding as a possible treatment for ailments like hysteria and hypochondria.
Indeed, studies show that spending time with a horse can reduce blood pressure, reduce the presence of the stress hormone cortisol, and promote the production of oxytocin, a hormone and neurotransmitter sometimes called "the love hormone" that is accompanied by feelings of connectedness and well-being.  
In fact, the benefits are myriad. Abigail tells us, "Chinook Horse's equine-assisted learning programs include Social Thinking Groups for children with learning differences such as autism, sensory processing disorders, and attention deficit disorder. Children ages 5-18 benefit by learning flexible thinking, body awareness, and emotional self-regulation.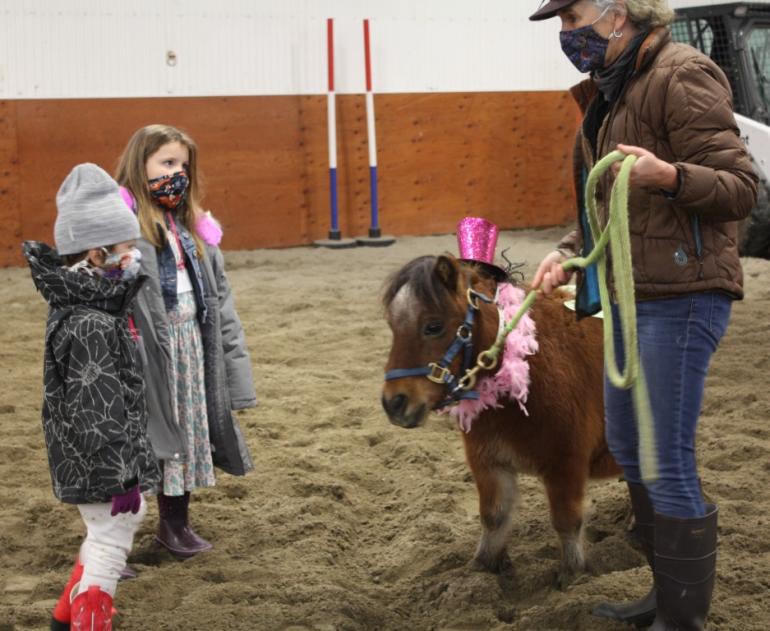 Since September, we have also been offering a Leadership Development class that serves neuro-typical children and children with learning differences who are learning primarily at home this year. This program will start again in early March of 2021 for 6-8-year-olds and 11-13-year-olds."
Abigail has many stories of the therapy's instrumental value in even the toughest cases. 
"Last summer," Abigail tells us, "the team provided equine-assisted therapy for a nine-year-old girl who had been sexually abused. Her adoptive mother had feared for her and her son's safety due to her daughter's violent outbursts. Eventually, the Chinook Horses team and the mother agreed to augment therapy with small group work to help her daughter address her violent behaviors at home and at school. She was able to develop critical social and communication skills she needed to help her regulate her emotions and communicate her needs to others. The intervention of equine-assisted therapy resulted in an impactful change to her behaviors at home, as she learned how to manage her anger in safer, more appropriate ways with this supplemental intervention."
Please join us in thanking Chinook Horses and Abigail for the great work that they are doing—may it continue to brighten the lives of people, children and adults, who would most benefit from the experience of a horse's remarkable and compassionate comprehension.