Montana in 30 Years: NATIVE AMERICANS
Interview with a Professor of Native Studies Montana State University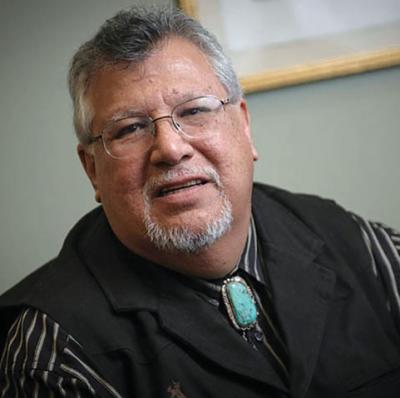 Walter C. Fleming is the department head and professor in the Native American Studies Department at Montana State University, Bozeman.  He has taught at MSU for 37 years and is a specialist in Native cultures and history. Fleming is the author and co-editor of three books and numerous book chapters.  He is a past recipient of the Montana Governor's Humanities Award and was named twice-Indian Educator of the Year by the Montana Indian Education Association.  He is a twice-member of the Montana Committee for the Humanities (now Humanities Montana) and past vice-president of the Montana Chapter of the American Civil Liberties Union. Fleming is an enrolled member of the Kickapoo Tribe in Kansas.  He was born at Crow Agency and raised in Lame Deer, Montana.
* * * *
The year is 2047.  Please describe Montana's surviving tribal nations and how they might appear in the near-term future.
Native people and communities are all about survival!  The history of American Indians has been a story of overcoming adversity and surviving.  
For Native people in Montana, the reservations are key to their continued existence but, likely in a more symbolic sense in the year 2047.  Tribes regard reservations as an important touchstone to their history and culture. Certainly, reservations will still be around in 30 years but it is probable that the majority of Montana Indians will not live on those reservations, simply because of the lack of jobs to sustain a large community.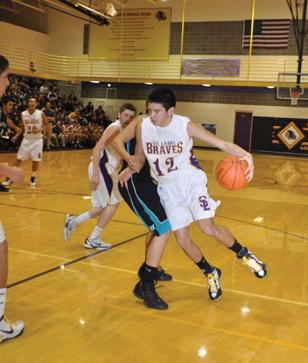 The current population estimates suggest that Montana's Native population will continue to grow.  While 6.8 percent of the Montana population is American Indian, 14 percent of the K-12 student population is Native, suggesting that the Indian population is a fast-growing segment of the population.
But, one thing tribes are wrestling with right now that will have an impact on how those tribes look is tribal membership criteria.  At present, many tribes require a blood quantum (usually ¼) to be eligible for enrollment.  As intermarriage occurs, the number of people who can meet the blood quantum requirements will decrease dramatically in the future.  Tribes need to examine their requirements to resolve this potential declination of membership now in order to continue to exist as a political community in the future.
Cultural heritage has always been an important ideal and focus for Montana Native Americans.  Will this embrace and exhibition of heritage survive outside museums, books,and movies?
The key to cultural continuity is the sustainability of the reservations.  So long as there remains a viable tribal community, the cultures will be passed down.  Some tribes, like the Apsáalooke, or Crow Indians of Montana, have strong traditions that will still be active in 30 years.  There is a resurrection of interest in tribal customs and traditions.  So, the likelihood for the Native cultures to be alive and well in the future are strong.
Native American communities have an ageless tie to oral history. Will there still be a semblance of oral tradition in 30 years?
With the advent of technology, tribes have the ability to collect and store their stories and history in digital form.  Tribal colleges have benefited from Tribal Histories Project in 2005 when the Montana legislature allocated funds for the collection and preservation of tribal history, much of it in the form of oral stories.  Those histories are now housed in tribal college libraries (each reservation has a tribal college).  In addition, institutions like the Western Heritage Center (Billings) have had tribal history projects with the Crow and Northern Cheyenne.
That being said, the oral tradition in traditional times was a "mouth-to-ear" communication in the Native language.  As more tribes are stressed by the loss of their languages, it will be difficult pass along the stories and knowledge in the same way as was the case in traditional times.  So, likely as not, the stories will be preserved, but recorded in English.
Assimilation seems to be eroding much of what it means to be a Native American.  How will this disintegration of identity look later this century?
Even the use of the identifier "Native American" is an example of how identity has been changing.  Some argue that the term Native American is meaningless, like people identifying themselves as "European."  Today, Native people still identify with their tribal ancestry, like Cheyenne or Salish.  
What is happening now, and will be even more evident in 30 years is an identity that is less oriented toward being a tribal member and more to identifying as a Native person in a more generic sense of that.  For example, pow wow dancing styles has become largely generalized to the point that being able to identify a dancer by tribe is not possible. Most Native people speak only English.  That's not to say that tribal differences will disappear; they will probably be less evident.
Native Americans' economy is closely identified by most people with both casinos and land-holdings.  Might we expect this to change over the next 30 years?
Casinos have never contributed much to Montana's tribal economies.  The federal regulation of Indian gaming allows tribes to conduct Class II gaming (bingo or poker machines, for example), but if a tribe wishes to conduct Class III gaming (Vegas-style casino gaming), a Tribal-State compact must be negotiated.  In Montana, the reservations are too remote to attract many patrons and so gaming has never contributed much to tribal economies.  It is not likely that, in 30 years, circumstances will change to make gaming profitable.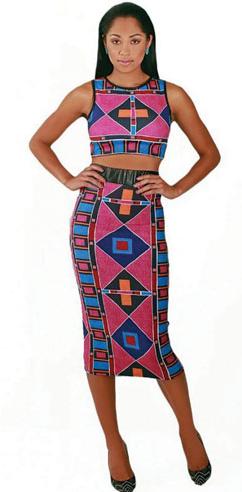 Montana tribes are, for the most part, located on federal reservations, some of which contain non-renewable fossil fuels as well as timber and grazing lands.  Tribes do derive some income from royalties generated by natural resource development.
Tribes vary in their beliefs concerning the development of their natural resources, e.g. mining.  Some tribes believe that mining is sacrilegious while others are eager to lease tribal lands for natural resource exploitation.  
As the United States exhausts its fossil fuels, reservation coal, gas and oil will command higher prices, however, it is a finite resource.  Tribes will continue to explore more renewable energy resources, such as solar and wind power generation.  Montana reservations are located in areas where the use of such technology could prove profitable by the year 2047.
One of the challenges that tribes in Montana face is the mixed status of reservation land.  Some is Fee (fee simple or fee patent) land, deeded and taxable, some is allotted trust that cannot be leased, sold or otherwise encumbered without approval of the Secretary of the Interior.  Allotted trust land can be held either by an individual Indian or the tribe.  One challenge is that this land is often held by many heirs, the result of generations of individuals passing intestate (without a will).  In that case, the land is passed to eligible heirs.  Over time, an individual's interest in the original allotted land becomes so fractionated that the person derives no benefit from the land, either in rent or by its production.
As we look 30 years into the future, tribes will have concluded their Land Buy-Back for Tribal Nations programs, a product of the Cobell Settlement which provided $1.9 billion to purchase fractional interests in trust land.  A result of this will be that there will be virtually no individually-owned land on any Montana reservations.  However, tribes will have added to their land base by purchasing lands from tribal members and purchasing lands from non-Indians who own fee simple land on the various reservations.
What more can be done to celebrate and preserve the Native American culture and identity as we move forward to mid-century?
Montana is fortunate that there are in place mechanisms that encourage schools to include "information specific to the cultural heritage and contemporary contributions of American Indians;"  Montana celebrates Native American Heritage Day, and many communities are adopting Indigenous People Day as an alternative to Columbus Day.  Tribes themselves recognize the fragility of their languages and cultures and are more actively taking steps to ensure their continuity.
These efforts should not be in isolation.  Montana's aboriginal communities and their non-Indian allies need to work together to preserve what makes Montana unique, that is, vibrant and diverse traditional communities.