Montana's landscape is dotted with a handful of "general stores," an integral part of Montana's history, dating back to the late 1800s. Katy Martin, owner of Fishtail General Store says it best, "We were the Walmart of the world when there was no Walmart. There weren't a lot of choices back then, but people didn't care." 
Each of these stores are surrounded by Montana's idyllic landscapes. All are owned by folks fiercely loyal to their tiny communities. The stores are without doubt charmingly cluttered, a result of trying to provide a little bit of everything to their customers. Hours and seasons of operation vary with each store, so check their Web site or Facebook page before you hit the road with plans to visit these treasures.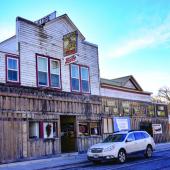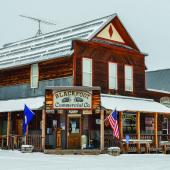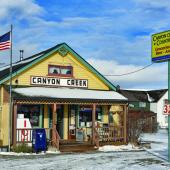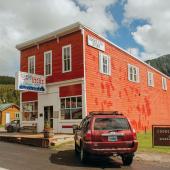 Allen's Manix Trading Post, Augusta
"If we don't have it, you don't need it" is the motto at Allen's Manix Trading Post in Augusta. Owned by Susie and Steve Ford, it's packed floor to ceiling with groceries, household goods, clothing, hunting and fishing supplies (including licenses), and Montana made gifts. It's also a state liquor store. Allen's has gained a reputation for having killer maple bars, featuring Steve's homemade frosting. A variety of pastries, muffins, and sandwiches on freshly made buns are tasty excuses to stop in.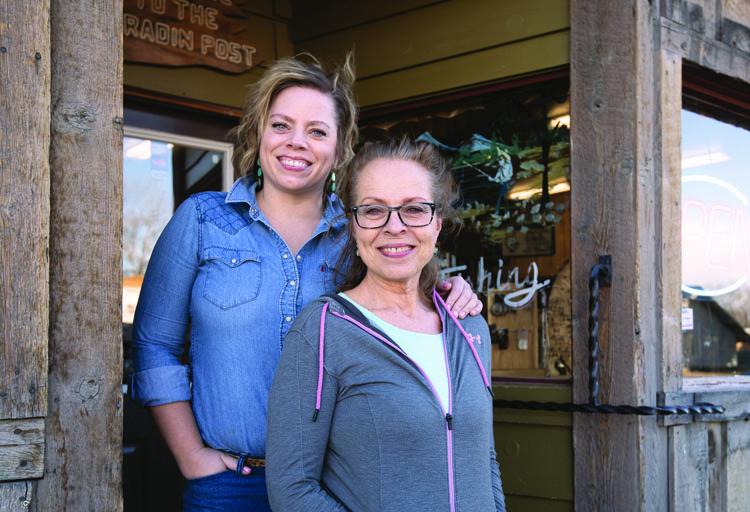 The Trading Post opened its doors in 1902. It has been in the Allen family for 45 years. Prior to Susie taking the helm, her father and grandfather owned the store. Susie joined the family business in 1976 when she was 20 years old, so her passion for the place runs deep. "This store and I are friends. I feel its spirit. I know every inch of it, every creak, and every sound it makes."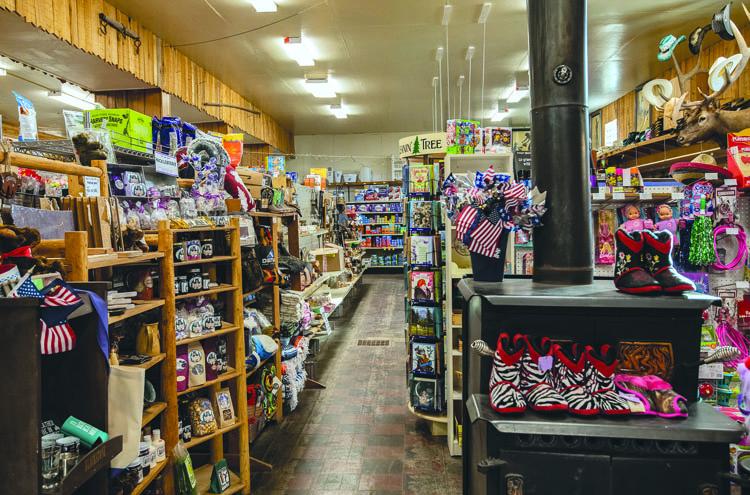 With a backdrop of the Rocky Mountain Front, the Trading Post sees a steady stream of folks headed into the mountains to recreate, along with the road-trippers bound for Glacier Park. 
Canyon Creek Country Store, Canyon Creek
Step inside the Canyon Creek Country Store, located on Hwy 279 mid-way between Helena and Lincoln, and you'll be amazed at all that's going on. The cozy interior houses the oldest continually operating post office in Montana dating back to 1887. In addition to a small selection of groceries, there is a corner set aside for coffee, a variety of snacks, and Heat-to-Go sandwiches. During the summer, a 1950s style ice cream soda fountain with swivel stools is in full swing, serving up cones, floats, and sundaes, made with Montana's own Wilcoxson's ice cream. Popular with kids are the dime candy selections. An oak antique table serves as an invitation for customers to sit and chat.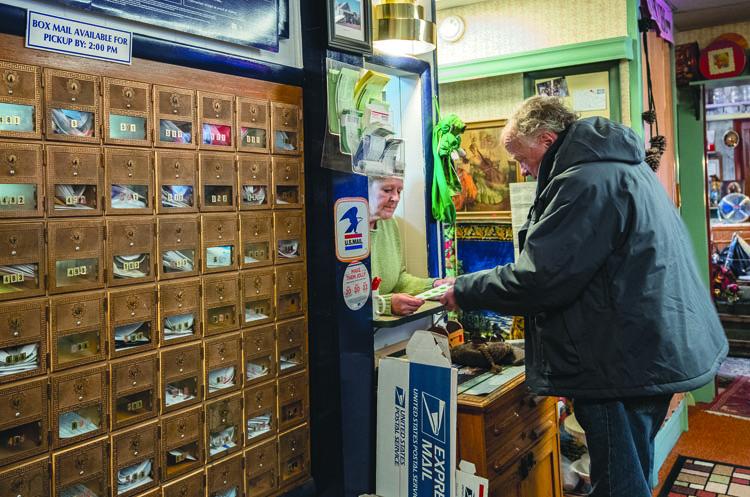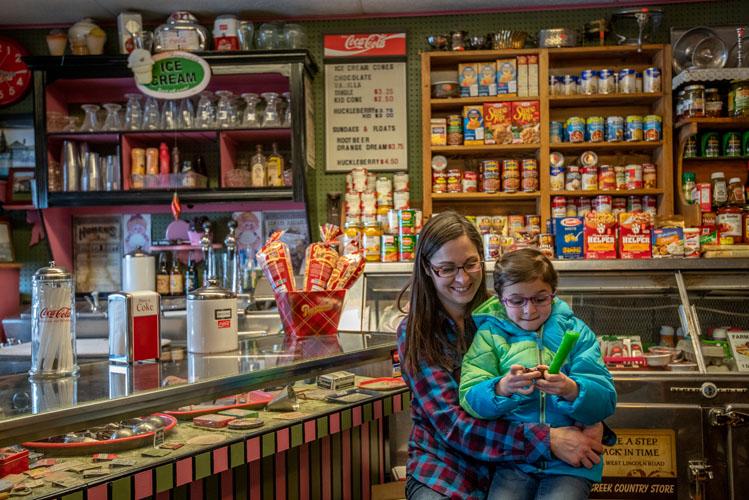 Dominating the scene from floor to ceiling and spilling over into side rooms are antiques and collectibles for sale. Antiques are the passion of Myrna Crawford who has owned the store for 16 years. "I'm a junk junkie," she says with a chuckle. One of her customers a few years back was Ron Crawford, who took a shine to the easy-going Myrna. They tied the knot seven years ago and now share in the business of operating not only the store, but also the campground and trailer park that are part of the complex. Ron refurbishes old stuff and makes it new again. The country life suits them well.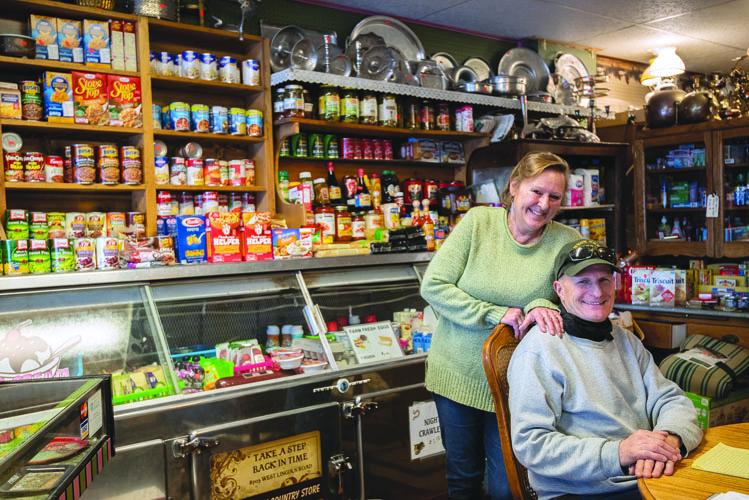 Cooke City Store, Cooke City
No matter how you find your way to Cooke City, the drive is one of Montana's best. The town anchors the west end of the Beartooth Highway coming from Red Lodge and serves as the east entrance into or out of Yellowstone National Park. Established in 1886, this gem is on the National Historic Register. Open May 1 through September, the store sees a sizable number of visitors during the summer months, but it's also a much-needed source of goods for the locals because of its remote location. Groceries, beer and wine, gifts, sporting goods, penny candy, hardware, fishing licenses, and dry goods fill the shelves of this two-story structure with its fire engine red exterior. The original hand-crank cash register and a 1904 scale are still in use.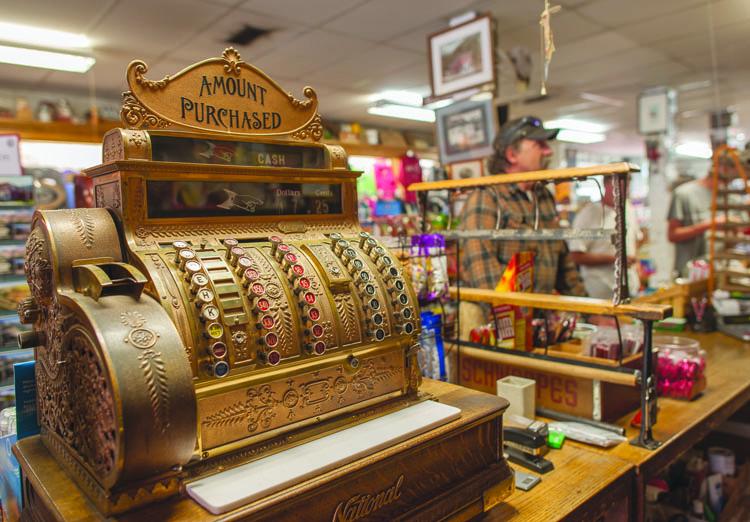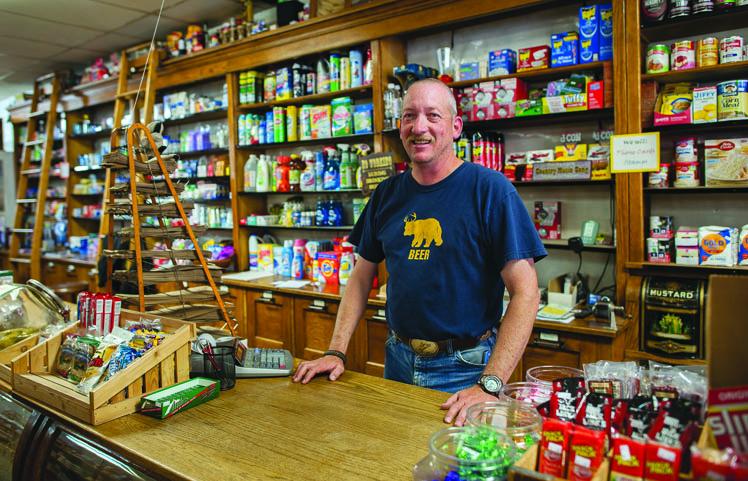 Cooke City owes its roots to gold first being discovered in 1870 on what was originally part of the Crow Indian Reservation. When land opened up for exploration in 1882, the miners poured in. The population today is around 145. 
Tory and Beth Wilson, owners of the store since 2004, shift to their Billings home in the off-season. Troy wears many hats in the community—fire chief, town notary, search and rescue member, water Board member. When the snow flies, he accesses the town via snowmobile from Sunlight Basin to attend to his civic duties. Troy is quick to say that the people that he and Beth have met and friendships that have developed over the years are the ultimate reward for owning the Cooke City Store.
Fishtail General Store, Fishtail
The sign out front of the Fishtail General Store reads "A little bit of everything since 1900." Cherished by the locals and tourists alike, the Fishtail store has the honor of being the oldest continually operating general store in Montana as well as a gathering hotspot for this tiny community. It's more than a stop for groceries, sundries, over-the-counter pharmacy needs or gas. An in-house bakery/deli, Kombucha on tap, legendary homemade sausages, and ice cream cones are all part of the operation designed to keep up with the times. It's a favorite stop for miners heading to work at the nearby Stillwater Mine, picking up a breakfast wrap or sandwich. Or in the last few years the many visitors heading to the elegant concerts at Tippet Rise.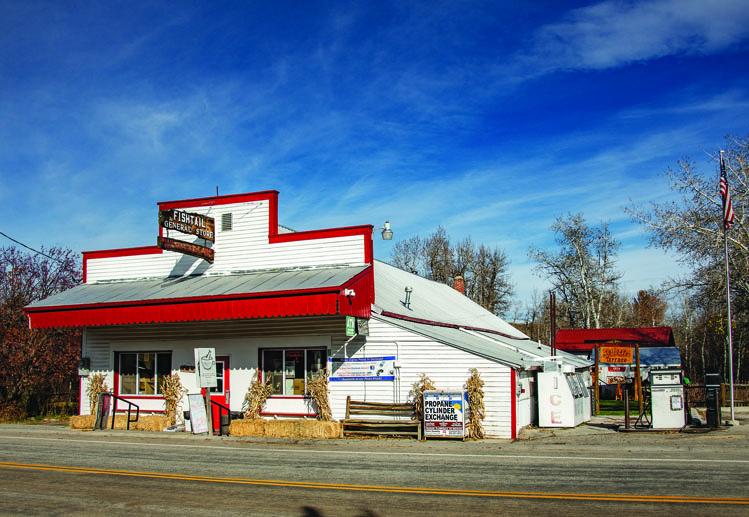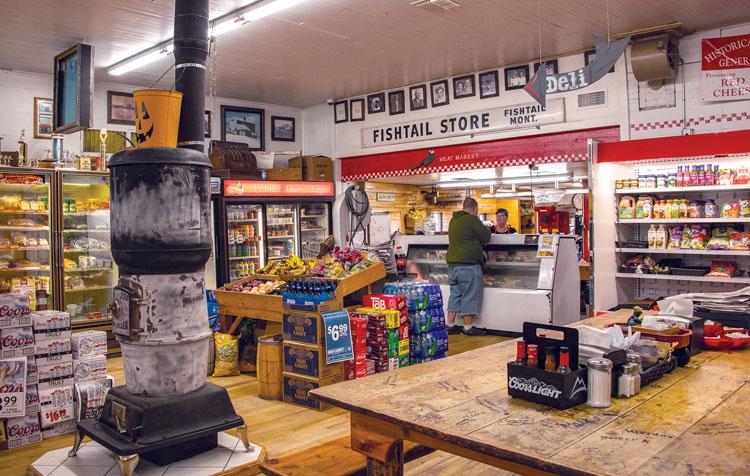 A large wooden picnic table in the back near the deli is more than just a place to chill; it doubles as the store's guest book, with folks writing their names and dates of visits. Katy tells how a couple came in and when the gal went to use the restroom, her guy wrote on the table "will you marry me?" When she returned, he showed her the proposal and she wrote down "yes."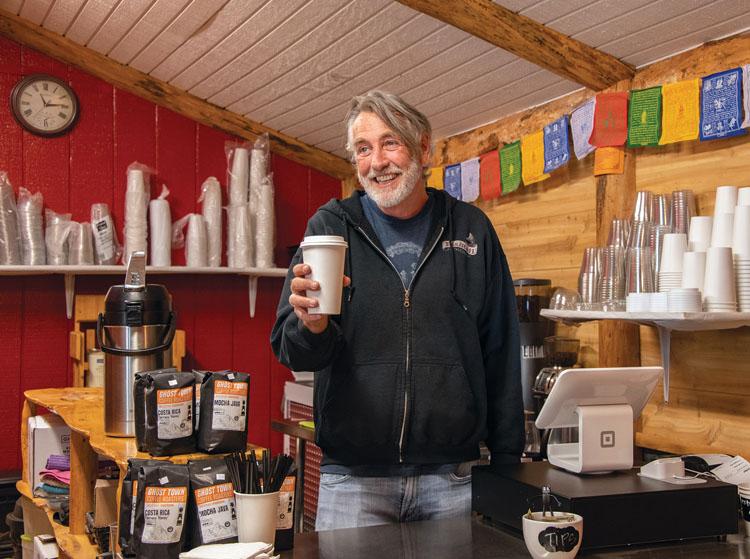 Katy and Bill Martin purchased the store in 2000. With Bill's passing in 2018, Katy remains an energetic force behind the popularity of the General Store. Her son Kirk runs the Fishtail Grind, a coffee bar attached to the store. 
Blackfoot Commercial Company, Ovando
 Fred and Leigh Ann Valiton are relatively new owners of the Blackfoot Commerical Company, having purchased this general store two years ago. Established in 1887, the building that houses this community anchor in Ovando has also been a saloon, a hotel, and a gas station. Fred had retired as an over-the-road trucker. He smiles as he says "Leigh Ann didn't want me just sitting around after I retired." Leigh Ann is in her 25th year teaching at the Ovando School (grades K-8th).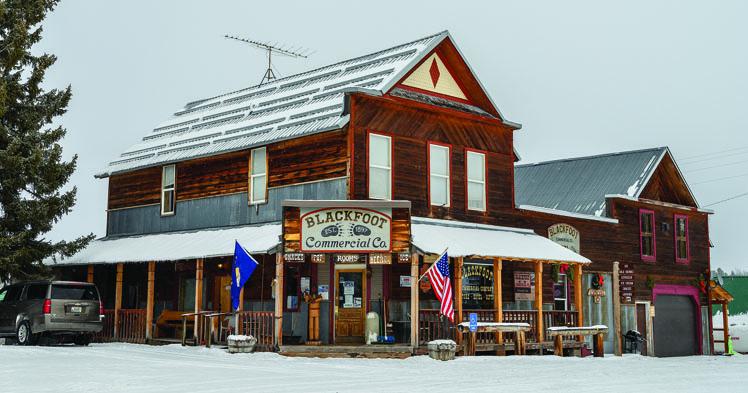 The Valitons are passionate about supporting Montana businesses. Among the products are Two Creek Ranch beef from Ovando, Hi-Country Jerky from Lincoln, and huckleberry jams from Huckleberry Haven in Kalispell. Food staples, fresh fruit, over-the-counter pharmacy meds, baking supplies, frozen foods, along with household items keep both locals and visitors stocked up. An espresso bar, Wilcoxson's Ice Cream, homemade soups on Mondays served with a roll for $5 are all part of the scene, as is the only gas pump in town. A portion of the store has been set aside to showcase the works of local artists— jewelry, ceramics, photo cards, etc. 
Ovando is fortunate to be part of the Tour Divide Cycling Route that starts in Banff and ends in New Mexico, so their summer business sees plenty of bikers. Between the store (open seven days a week) and the attached Ovando Hotel with six rooms, it's a sure thing Fred isn't sitting around, nor is Leigh Ann when she isn't teaching.
Polebridge Mercantile and Bakery, Polebridge
Getting to the Polebridge Mercantile involves an epic drive either up the North Fork road out of Columbia Falls (around 35 miles) or the Camas Road out of West Glacier (27 miles, graveled the last six miles). Either way, you're in for jaw-dropping scenery compliments of Glacier National Park, Flathead National Forest, and the North Fork of the Flathead River. It's worth the drive to Polebridge to pick up baked goods that the Merc has become famous for. We're talking huckleberry bear claws, sticky buns, cinnamon rolls, cookies, croissants, fresh-baked bread, pizza and pocket sandwiches. The Mercantile is also a source for groceries, firewood, automotive supplies, books, Polebridge-branded gifts (t-shirts, mugs, and hats), huckleberry products, beer and wine.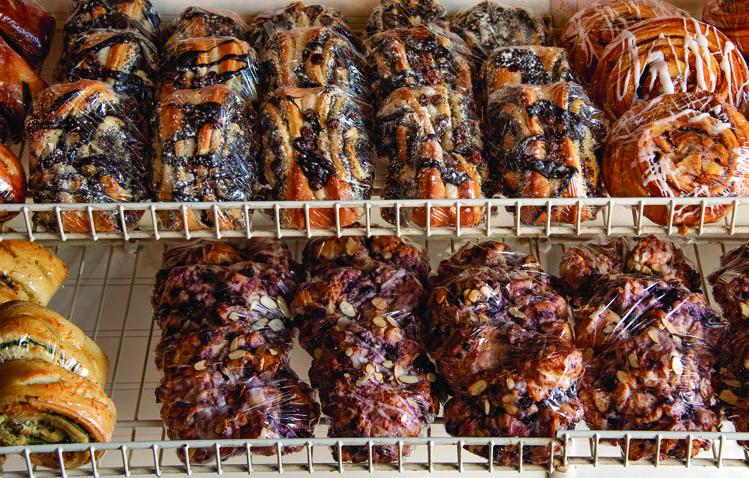 The Mercantile was built by William L. "Bill" Adair and his wife Emma in 1914 and was originally named Adair's. The name would be changed to Polebridge a few years later. There have been a few owners over the years, including Dan and Deb Kaufman, who brought their baking talents to Polebridge. The recipes they crafted are still used today.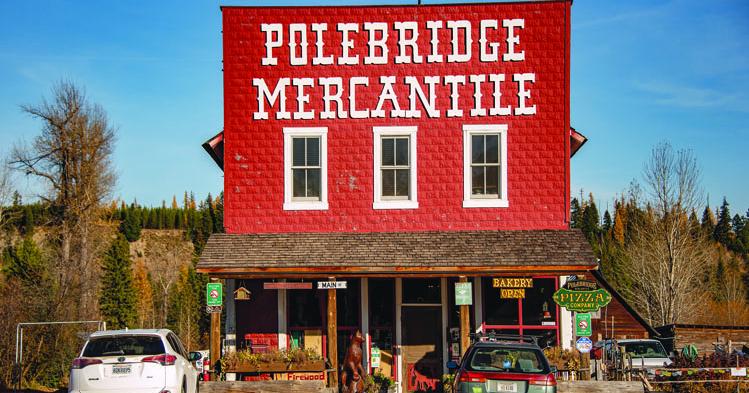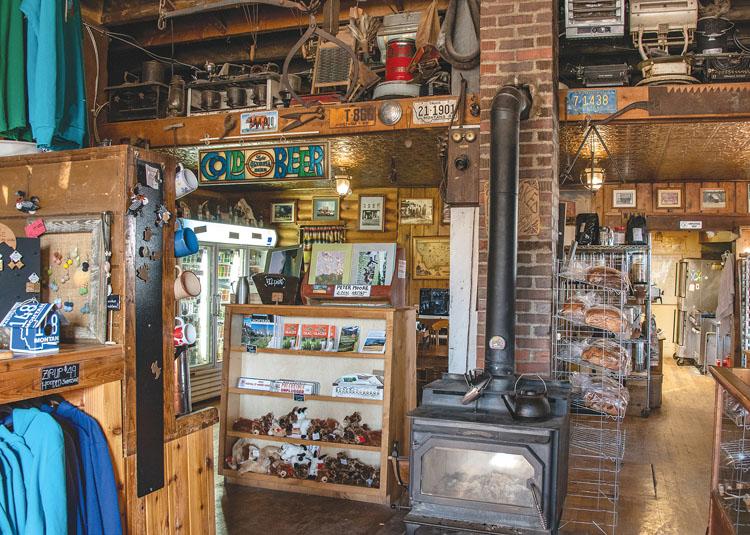 The current owners, now in their 6th season, are focused on taking care of the good folks who make their way to this frontier outpost. Their goals include creating a family-friendly environment, farm-to-table fare with the addition of a greenhouse, and renewable energy with the installation of solar panels. Polebridge is a good choice for solace seekers, as it's off the grid, without cell service and Wi-Fi. While the road to Polebridge remains open year round, the Merc closes for a few months in winter.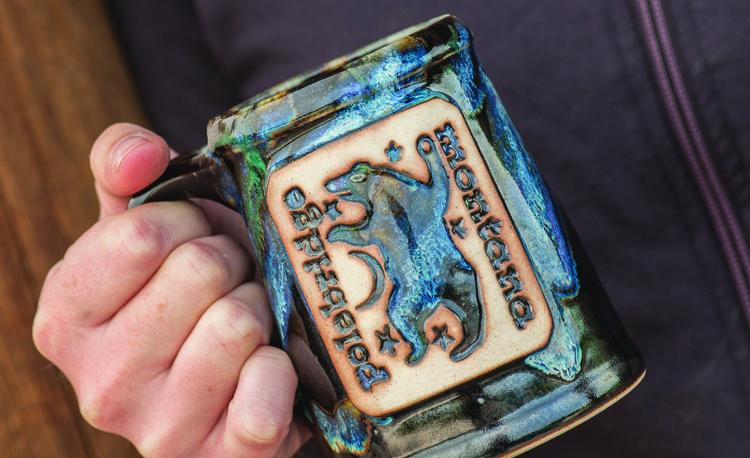 by EnjoyYourParks.com • Published on Aug 16, 2018
Enjoy this 2018 tour of the historic Polebridge Mercantile near Glacier National Park along the North Fork Road.
Visit us at EnjoyYourParks.com.