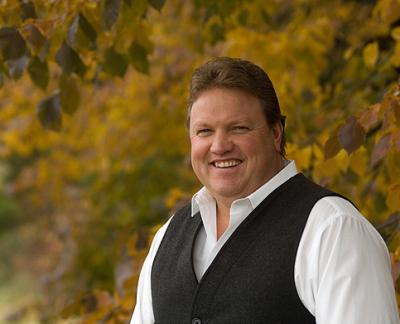 Yee-hah! Ranch sales are on the giddy-up again this year. Who is buying, why they're buying, and is there an end in sight?
Meet Our Experts
Justin Todd, Broker/Owner
Justin Todd Real Estate
301 West First
Big Timber 59011

(406) 223-5263 (cell)
(866) 932-1031

Tracy Raich, Broker/Owner 
Raich Montana Properties1808 East River Rd.Livingston, 59047

(406) 223-8418
Craig Janssen
Montana Managing Broker
Live Water Properties, LLC
1165 14th Ave, Suite 2A
Bozeman 59715
(406) 580-5830
So what does the ranch market look like to you this year?
Is it different from 2013?
Craig Janssen We are excited to see increases in buyer activity in all price ranges. Over the past few years we have seen good activity in the largest sized and consequently highest total priced properties. In the past six to nine months we are finally seeing buyers interested in smaller acreage deals and subsequently smaller price points.
Tracy Raich So far the market appears to be fairly consistent with 2013, which started out slow and ended-up pretty strong. I am excited at the potential for this year.
Justin Todd There is lots of optimism, We have had many showings. As properties close and the market is established, activity should pick up.
There are the buyers coming from? Are they from the U.S., or are you seeing more foreign buyers?
Janssen The majority of our buyers are from the U.S., but we are consistently seeing more interest from overseas. Wealthy foreigners see real estate in the U.S. as a safe investment and are attracted to the stability of the tax code and the state economies of mid-western and the mountain west states.
Todd Montana 60% and states neighboring 20%; elsewhere 20%.
Raich I see more activity from U.S. buyers. I do hear that there is an interested foreign market from Canada, even China, but we haven't really seen much of that yet.
What would you say are the key elements buyers now look for in a ranch property?
Raich Live near water, water rights, adequate size acreage for intended use (crop cultivation, grazing, hunting, equestrian), good access, privacy, access to goods & services with good land management practices already in place.
Todd Cash flow, location, carrying capacity in animal units and dollars per acre.
Janssen Quality fishing, hunting, location, privacy, easy access, income, great views.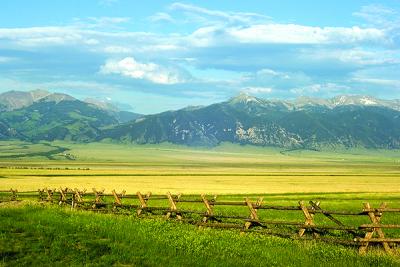 What does the presence of surface water on a ranch do to its value?
Todd Buyers see surface water as an attribute that will store value, even as commodity markets recede in the future.
Janssen Great trout water certainly increases the price per acre, often causing it to double, triple or more. Typically any water feature will increase value significantly.
Raich Generally, surface water is considered an amenity that increases the value of a property. Property with water carries a high premium and definitely increases buyer interest.
Do you see any impact of climate change on ranch sales?
Janssen It may be adding to the value of irrigated farm land because producers see value in more consistent and predictable production. Drought leading to poorer production in other parts of the world could be helping our land values but that is hard to quantify.
As a ranch realtor, what are the three most important things you believe a ranch buyer should be considering before buying?
Janssen #1, Narrow your search by price, area, size, and property use. #2, Build relationships that help to understand value, i.e. broker, appraiser. #3, Build relationships that help to enjoy and get maximum benefit from the ranch, i.e. habitat and stream consultants, farm and ranch managers, area conservation groups, and an accountant experienced with all the benefits of ranch ownership.
Raich Location, size, intended use/lifestyle.
Todd Buyers who enjoy their properties seem to have entered the search with a clear understanding of what they want. What area and what type of ranch are critical questions to answer. And don't forget cash flow, location, carrying capacity in animal units and dollars per acre.
Where do you see the market for Montana ranch sales headed over the next three-five years?
Todd I see a steady increase in value as the nation's economy continues to recover.
Raich I believe the market will remain relatively stable. As always it comes down to supply and demand.
If demand exceeds inventory, we could see an increase in prices/values and vice versa.
Janssen At Live Water we are optimistic and confident that the ranch market will continue to steadily improve over the next three to five years. While we do not expect large appreciation, we do expect healthy growth.