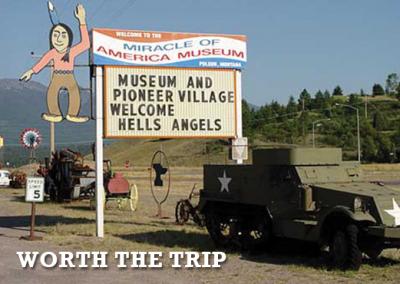 POLSON
Miracle of America Museum. Known as "The Smithsonian of the West," it has "everything from the walking plow to walking on the moon."  Over 100,000 objects displayed, from Indian artifacts and early "bone-shaker" bicycles to a jet attack bomber.  www.miracleofamericamuseum.org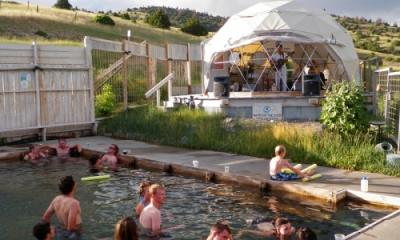 NORRIS
Norris Hot Springs, Hwy 84, Norris.  Family hot springs with artesian pools and campground, plus music performances overlooking pool, local & organic food (some grown on property).  Check Web site for menus, directions, and hours, www.norrishotsprings.com.  
GREAT FALLS
Sip & Dip Bar. Named the #1 bar worth a flight by GQ magazine.  See live mermaids...if you're lucky.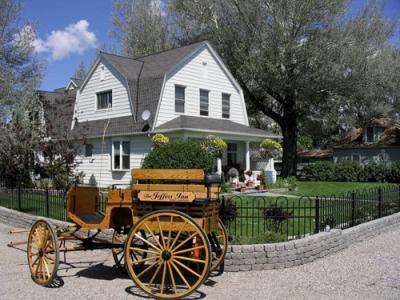 ENNIS
The Jeffers Inn.  A bed and breakfast located on an historic estate owned by the Jefffers Pioneer Family.  Western hospitality with modern comforts.  Surrounded by large ranches and easements.  Steps away from Odell Creek and the Madison River, famous for world class fishing.  A concert series.  www.thejeffersinn.com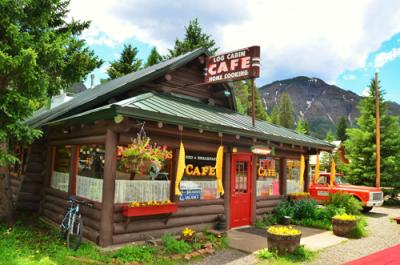 SILVER GATE
Log Cabin Café & B&B beyond the north end of Yellowstone Park.  Great backcountry skiing and snowshoeing.  Built in 1937, it's only had four owners.  Now owned by life-long, year-around residents, Jay Schifferdecker and Laurie Hinck.  www.thelogcabincafe.com

LIVINGSTON
Rick's On Main.  A rare find...a restaurant with Montana farm-to-table foodstuffs and the flair of big city cuisine.  Small, cozy seating. Art on the walls.  We suggest reservations.  www.ricksonmainstreet.com.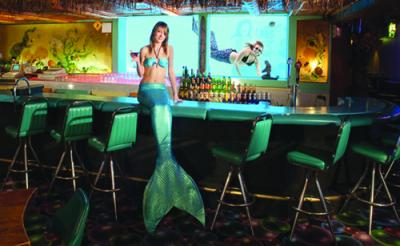 NEIHART
While this former mining town may be small, it hosts Showdown Ski area and first-rate fishing. Located on highway 80, linking Glacier and Yellowstone National Parks, known as the Kings Hill Scenic Byway.