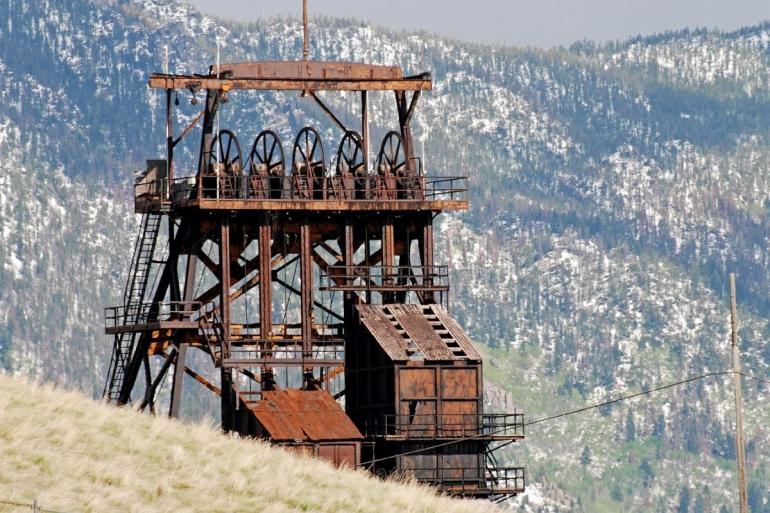 If you're a Montanan, or even a student of the history of the country, then you already know the story: thousands of immigrants, arriving at Ellis Island, carrying signs bearing the name of their intended destination. They read, not "Butte, Montana," but "Butte, America." Because Montana, one of the biggest states in the Union, was too small to contain the legend of the Mining City.  
This isn't the story of the rise and fall of Butte - that's been covered at length in other places. This is the story of how it is rising again. 
When I was a kid, I was raised to maintain a healthy fear of Butte - among other things, I was told that the Berkeley Pit was fearsome enough to kill birds on the wing, or at least birds that landed on its surface. I was also told that, unless you are red of head and covered in green (and here I pictured a leprechaun), you should probably stay away from Butte on St. Paddy's Day, lest you are torn to bits as a sacrifice to Erin.  
And so, in my imagination, Butte became a monster and a mystery. 
But on our family road trips, as we passed through Butte from the safety of I-90, I got a different impression of the city. It seemed magisterial, even regal, though perhaps with a note of melancholy, the grand old buildings of uptown rising over the flats like a constellation of august wise-men.  

I can remember thinking, "what if everything I've heard of Butte is wrong?"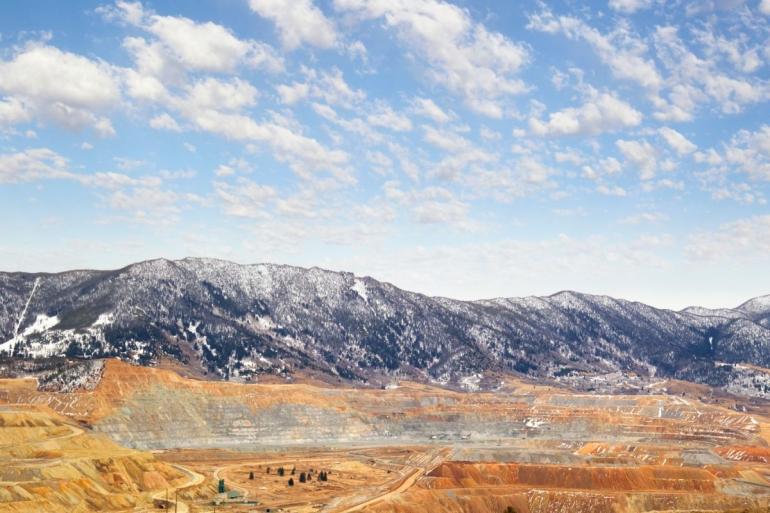 Eventually, I came to live in Butte, and have for several years now. I found that many perceptions of Butte are wrong in almost every way - even, and perhaps especially, those harbored by the rest of the state. 
When compared to towns that might have been considered more attractive to tourists, the Mining City stands out. For one, the sense of history is palpable. Is there an attitude in Butte that those other towns are glossy upstarts? Perhaps. But then, those cities, which we will not mention out of politeness, were never known as "______, America," either. 
The simple truth is that cities rise and fall. But some, with a combination of luck and hard work, persevere. 
I have spoken to many people that share my opinion that Butte's return to grace is inevitable. More than inevitable, it's already begun. 
For one, the location is beautiful. It is nestled right on the U.S. Continental Divide, right in the shadow of rugged mountains and within a short drive to the Anaconda-Pintler wilderness, and comfortably close to the Tobacco Root Mountains, the Flint range, or the Pioneer Mountains. There are also lovely hiking trails much closer or even within the city limits, including Thompson Park, the Beaver Ponds Trailhead, and Sagebrush Flats.  
Likewise, the city itself is often stunning. As Mary Maclane, the enfante terrible of early 20th century Butte literature put it in somewhat purple prose, "This Butte is capriciously decorated with sweet brilliant metallic orgies of color at any time, all times, as if by whims of pagan gods lightly drunk and lightly mad." The architecture is without compare in the rest of Montana, great brick buildings constructed by copper kings and mining magnates, and that's not to mention the most pervasive symbol of Butte, the so-called "gallows" frames that loom over the city like black skeletons - only at night, eight of them are dressed up in long strings of decorative red lights.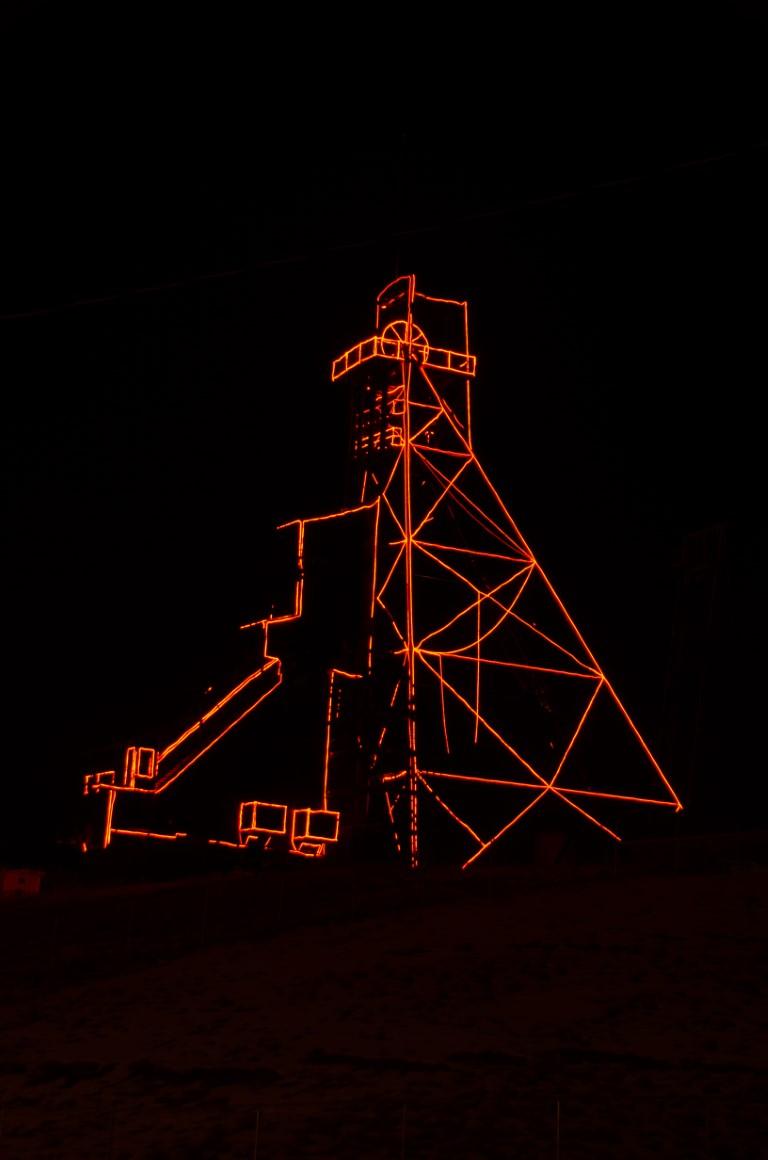 And there's the fact that Butte was made to be a major city. The 1917 city directory estimated some 96,000 inhabitants. The population declined following the closure of the mines after WWI and the move from underground mining to open-pit mining closed several more. After the Anaconda Copper Company folded for good in the 1980s, the population contracted to 33,336.
At that time, many of Butte's commercial buildings went fallow, or were only partially-used. In some cases, they were boarded up. Many became the dominion, at least for a while, of pigeons and ghosts. 
But in the last few years, the economic outlook for Butte has done an abrupt about-face. And suddenly all that existing space and infrastructure looks like a pretty good deal for potential investors. As opposed to other growing cities in Montana, whose downtown or Mainstreet areas were designed to meet the cities' needs when they was much smaller, uptown butte is already ready to accommodate a growing city with plenty of space for retail, restaurants and office space. And there are generous grants from the Urban Revitalization Agency and Butte Citizens For Protection and Revitalization for businesses moving into uptown to improve the historic facades or structural integrity of historic buildings. And most of the buildings are historic.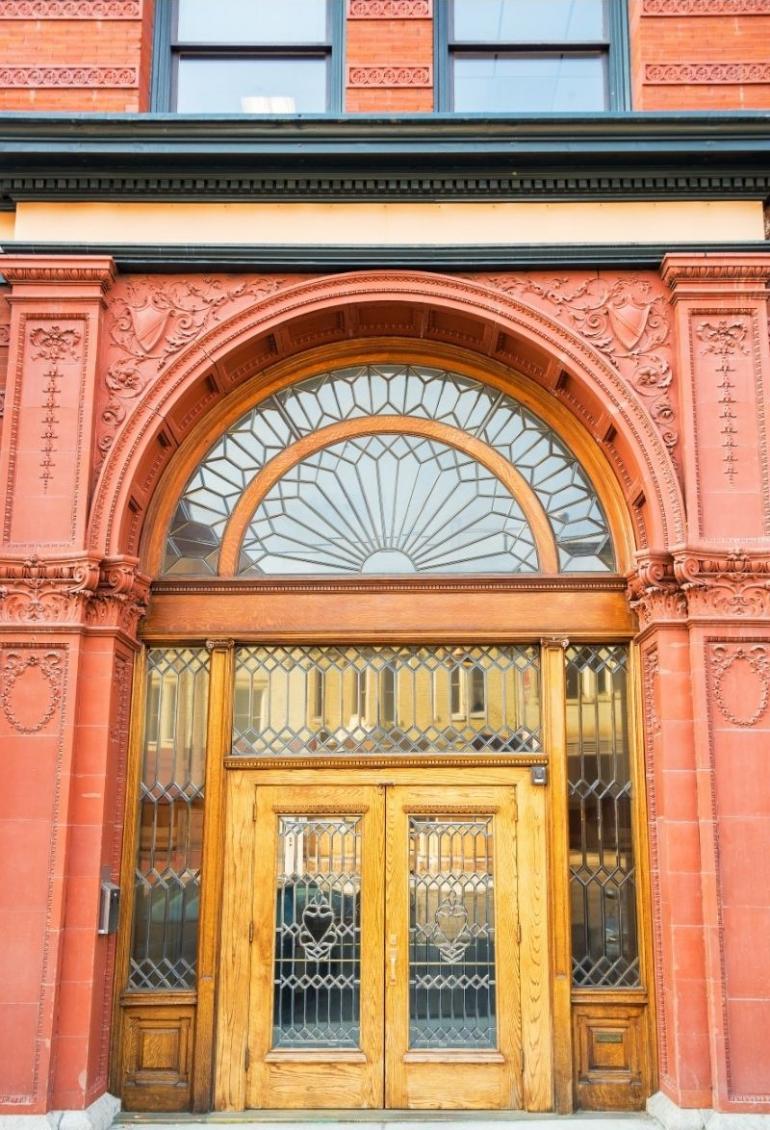 Already there are major developments in Butte's Uptown, including the purchase of the old Northwest Energy building by Montana Studios, a media production company that, among other things, worked closely with the production of the mega-hit drama "Yellowstone." They intend to use the complex for production sound stages, filming, and offices, a project that will cost as much as $10 million over the next five to seven years. In addition, the Praxis Center intends to break ground in Uptown by the end of 2021, building a large medical health care simulation center that will focus on rural health solutions, a business that should employ 50 - 75 permanent jobs and pump millions of dollars into the economy.
Next, consider that the exceptional Montana Tech, mining and technological college in Butte, has the best return of investment for potential students in the state, with the highest average post-graduation salary of any school in the state - a fact that makes me want to stomp my liberal arts degree into the mud.
Then, there's the Montana Connections Business Development Park, a complex of warehouses located at the confluence of two major highways. It will eventually include a rail line, and has already seen sizable developments by companies like Murdochs, Fed Ex, Seacast, and Old Dominion. 
I asked Joseph Willauer, Executive Director of the Butte Local Development Corporation about the prospects for the Connections Park, and he is extraordinarily optimistic, saying that it's the "premier industrial park in the state, and has only increased in popularity over the past year... We're also continuing to see interest in high-tech manufacturing and growing our existing businesses in this sector. These trends are great for our current and future workforce as we look to recruit new residents to our community."
When you think about the lives of the men and women who made Butte great, a diverse group of miners, trades-people, millionaires, paupers, soiled doves, writers, artists, priests, and sinners, you have to think about how difficult their lives must have been. The Butte you see today, and the one you'll see tomorrow, are the product of their hard work. Sometimes, and often, it was excruciating work. But that pioneering spirit survives in the town today. As one old-timer, quoted in William Burke's classic Copper Camp said about his beloved Butte, "Sure, she's a town where they never allowed the dust to settle."  
Now, a new generation of Butte Rats (once a calumniating term for the city's residents now adopted as an honorific by those of us who live here) is making sure the aforementioned dust stays in the air for a long time to come. Why don't you come join us? But don't drink the Berkely Pit water - better stick to some fine Irish whiskey instead.
Remember: you just can't keep a good town down. And that goes double for great towns like Butte.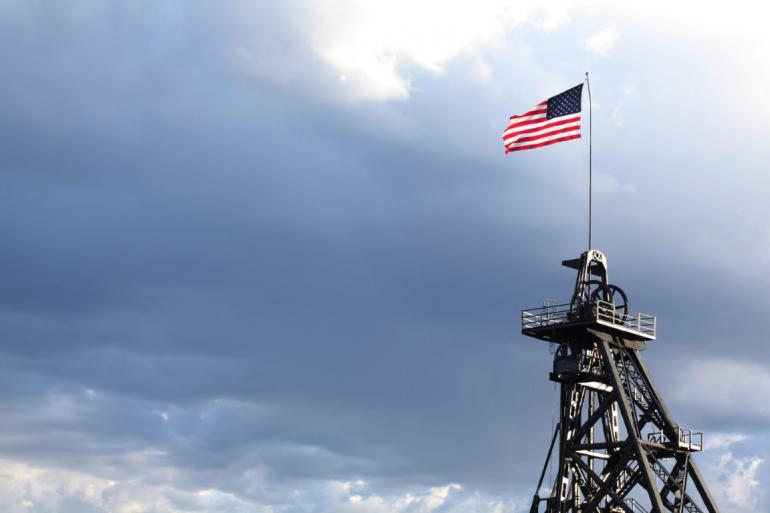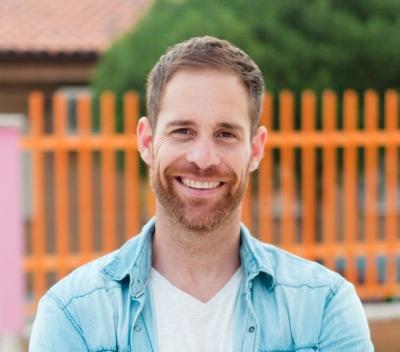 Sherman Cahill is a freelance writer who lives in Butte.  He drives a beat-up '92 Crown Victoria along the byways of Montana looking for inspiration, and he's pleased to say that most of the time it finds him. He loves a nice tumbler of whiskey, buys too many books, has a whole lot of affection for the city of Butte, America.