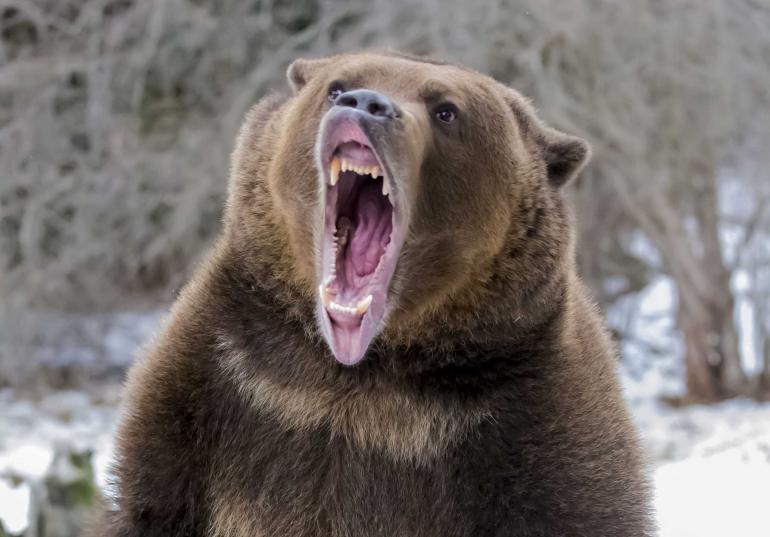 A man has been hospitalized after a grizzly bear mauled him Monday night several miles southeast of Choteau in Teton County. 
Shanun Rammell had been looking for a bear after hearing a report of tracks in the area. The bear was believed to be a sub-adult and had been in an old barn eating discarded grain. The incident occurred at an abandoned farm site away from residences. The man accidentally startled the bear, which threw him up in the air and tossed him around, "like a ragdoll," then bit and scratched his shoulder and arms. 
"He's come to my house a couple of different times, my wife and I would haze him away from our house with our truck," Rammell said. "But he was real close, he was ready to jump over into the corrals where the pigs are. So he's been a real pest."
Rammell, his wife Jamie, and their 12-year old daughter Leisal were at a pond near their home where the neighbor spotted the tracks. "I looked at the tracks and I knew it was him," Shanun said. "Cause I know his tracks. And I just want to know if he was still in the area or if it was another bear that came up there to live."
The family was about to go back home when Shanun thought it would bee a good idea to check a barn where grain was stored. "So I went to the building, I looked in slowly to the right hand side and didn't see no corn in there," he said. "And so I looked to the left, all of a sudden I hear this growl and he comes flying out of there right off the bat."
"I didn't stand a chance," Rammell said. "He came out at me really fast." Shanun struggled with the bear. He grabbed its ears and tried to keep it away from his face and neck, but was overpowered. "He knocked me down. And I remember rolling into my belly and he jumped on my back and bit me full force trying to rip off my shoulder. I just laid there quietly then because I couldn't do nothing."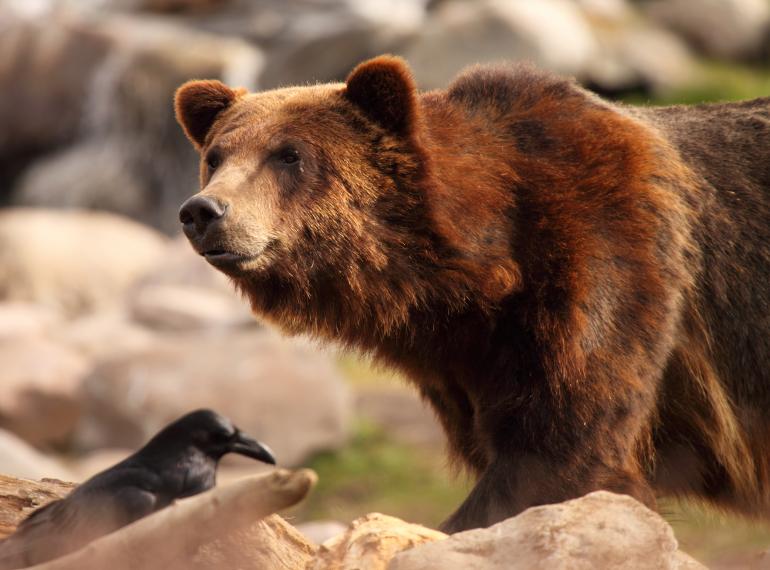 "He was throwing Shanun around like a rag-doll," Jamie said. "So I slammed the truck in reverse and slammed it in drive and gunned it. He stopped and he looked at me dead, straight in my eyes. And he got off Shanun and turned around and got out of there." 
"All I was trying to do is just get away, but he wasn't going to let me get away," Shanun said. "But I'm pretty sure if she wouldn't have showed up with that truck, he would have sat there and tore my flesh off." Shanun was badly stunned and in shock. He could see tendons and bone through a wound on his arm.
After receiving emergency care in Choteau, Shanun was taken on a helicoptor to Benefis Health System in Great Falls, where he received hundreds of stitches and had surgery on his wrists and forearms. "I can't quite stretch my fingers out all the way," he said.
Montana Fish, Wildlife & Parks biologists and wardens were on scene, but as of Wednesday afternoon, FWP they were still trying to locate the bear.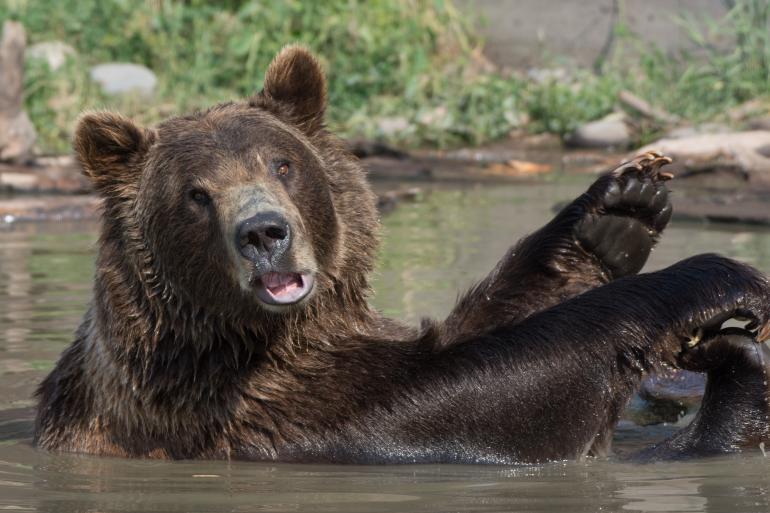 The condition of the person involved in the attack is stable with injuries to the arm, hand and back.
Landowners who see bears or bear sign should notify FWP immediately. All people in grizzly bear country should carry bear spray and avoid surprising grizzly bears at close range.
FWP issued a statement that they were saddened by this event and wished the individual a quick and complete recovery. They also asked that people please be respectful and compassionate in any public comments.