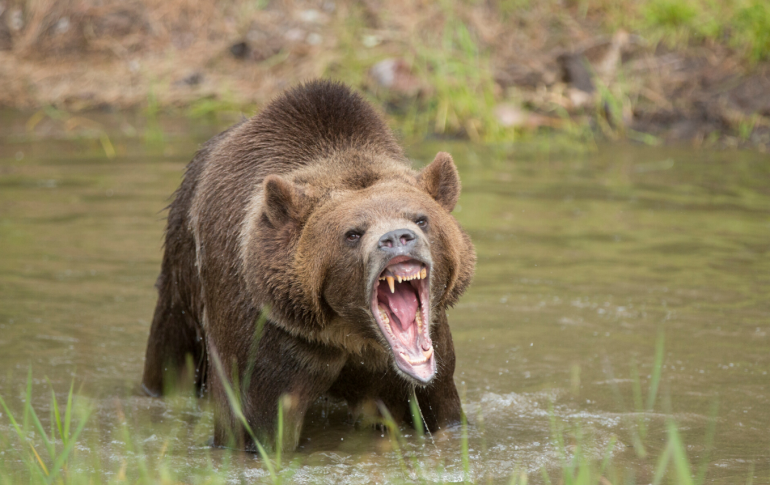 A woman camping near Ovando was attacked and killed by a grizzly bear in the very early hours of Tuesday morning.  The victim remains unidentified. 
Powell County Sheriff Gavin Roselles said that the bear had been entering that campsite several times previous to the attack.
The event has rocked the tiny town of Ovando, which has been experiencing more and more frequent bear visits lately, according to some of the comments made on the story by locals.  
Now authorities are hunting the bear, according to CBS News,  employing "a team of law enforcement and wildlife specialists brought in" to find and kill the animal.  Numerous traps have also been set near Ovando.
The tragic event marks the second grizzly casualty of the year in Montana following the April death of a backcountry guide near Mammoth.  Incidents of grizzly attacks in the west seem to be on the increase, with the species, protected as threatened by the Federal government, roaming closer and closer to human habitations.