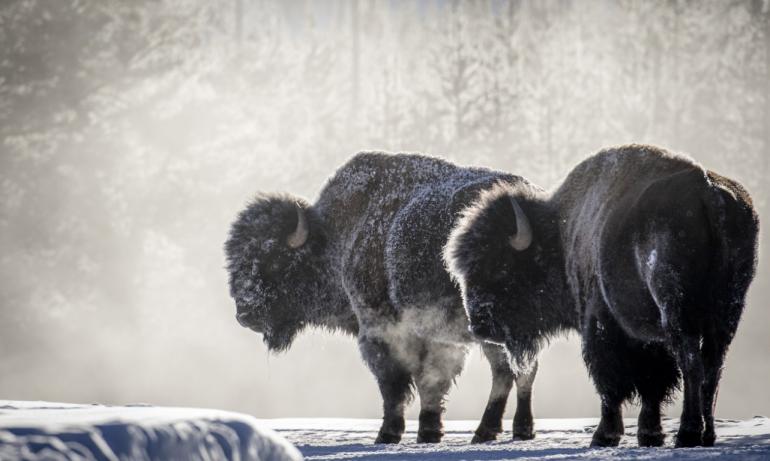 Last week Montana's weather went from an unseasonably warm Indian summer to a winter wonderland for much of the state.  This week, the trend continues, with the Montana Department of Transportation calling for "below normal" temperatures on both sides of the continental divide. 
Some parts of Montana will be especially hard hit; Bozeman calls for 1 - 3 inches of snow in the low lands, and up to 6 in the mountains, with single-digit temperatures beginning Thursday morning.  They can also expect a mix of snow and rain starting this afternoon. 
That storm will be followed, in turn, by another storm expected to hit on Friday and Saturday.  This second storm is forecasted to bring another 3 - 5 inches of snow, with temperatures dipping below zero on Saturday and Sunday nights. 
The National Weather Service has issued a Winter Weather Advisory as of 12 PM on Wednesday, extending until 10 AM Thursday morning.  Counties included in that advisory include Madison, Gallatin, Jefferson, Broadwater, and Central and Southern Lewis and Clark Counties.
Eastern parts of the state can also expect possible record-low temperatures and accumulations of 1-2 inches of snow on the plains. 
Stay warm and safe out there, Montana!