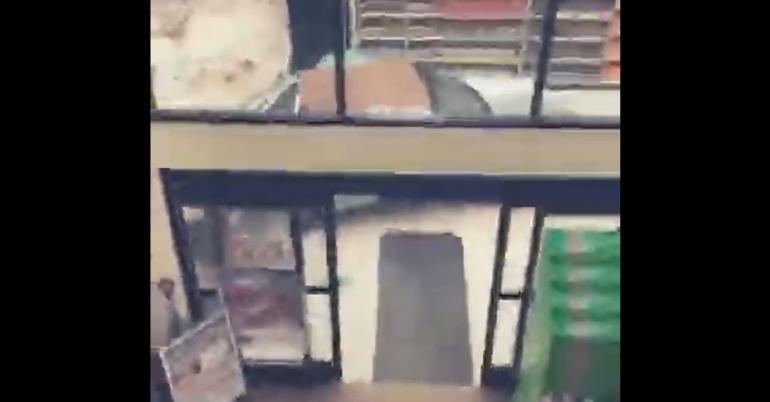 A dramatic, disturbing video shows the terrifying moment that a car drives through a Super 1 grocery store in Columbia Falls, MT. You can hear the screams of confused people as they are suddenly in the middle of a situation they never expected to find themselves in.
The man filming the bizarre event is an employee of the Super 1. It was 5:30 pm. He was approaching the register when he heard a loud commotion near an entrance. As he walked up to investigate, he heard people screaming and more crashing. When he saw it was a car, he thought it must have been an accident, but when he saw the car speeding up to drive down an aisle, he knew it was something else. That's when he ran upstairs to a safe overlook and filmed the car as it made its way through the store.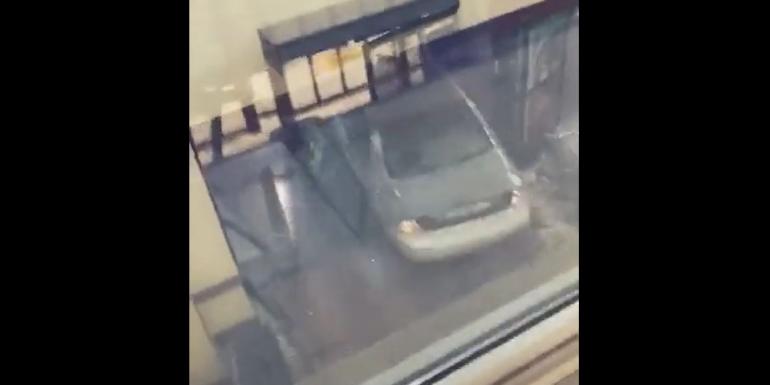 Authorities say the driver was a man in his 50s, who exited the store the way he came in - by driving through a hole in the entrance - and fled.  Somehow he ended up on foot and was apprehended by police in the Columbia Falls Mini-Storage area.  
So far, there have not been any answers as to why the man would do something like this, but one thing is for sure: it is very, very lucky that no one was hurt. 
After the strange car attack, the community rallied to clean up, though thousands of dollars of merchandise and displays were ruined. 
See the whole video of the shocking incident below: 
Source: Youtube and Viral Hog