NEWS: Sam Eliott, Tim McGraw, and Faith Hill Join Cast of "Yellowstone" Spin-Off "Y: 1883"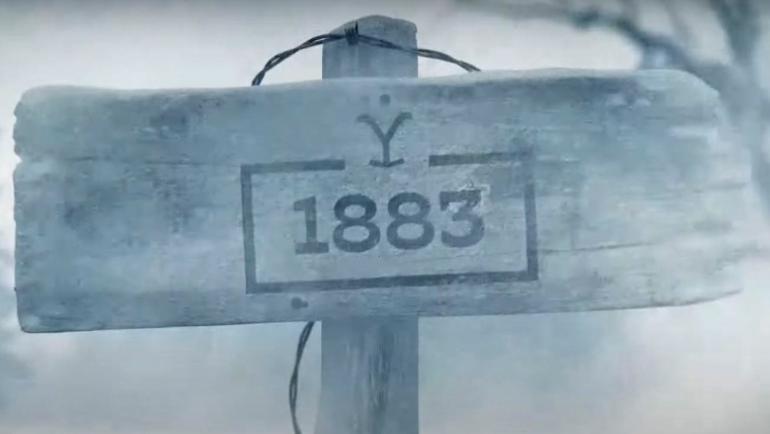 News about the prequel/spin-off of Yellowstone, titled Y: 1883, has been scant since it's very short and very light on information teaser premiered during the Superbowl. Now, as the original show's rabid fan-base awaits word of the fourth season's release date (and the resolution of that shocking cliffhanger), they'll have to make due with some (admittedly exciting) casting news regarding the hit Paramount series. 
Yellowstone fans- and what are they called, anyway? Duttonheads? - will probably be excited about the news, since the Western hit will now have another of the screen's greatest cowboys among it's cast: Sam Eliott. This makes perfect sense because, in addition to being a legendary Western actor in his own right, he's also the star of TV's other popular show about ranching, Netflix's The Ranch.  It just makes sense.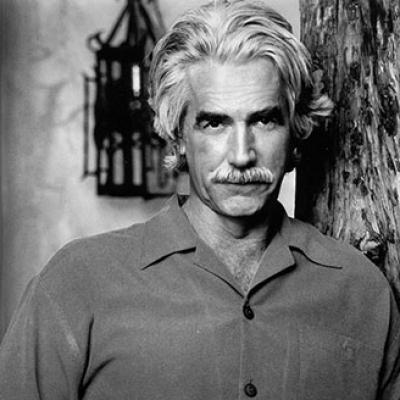 More risky, although no less exciting, is the news that another two principal roles are to be filled by Country-Western superstar Tim McGraw and his wife, fellow superstar Faith Hill. In an Instagram post, the signer-turned-actor announces that he's "joining the Dutton family" and that his wife is playing "Margaret Dutton." Could Sam Elliott play the elder patriarch of the Duttons, or someone else? Even, maybe, a villain? Begin the endless, groundless speculation now. 
Another interesting tidbit is the plot synopsis of the show: the spin-off "follows the Dutton family as they embark on a journey west through the Great Plains toward the last bastion of untamed America. It is a stark retelling of Western expansion, and an intense study of one family fleeing poverty to seek a better future in America's promised land—Montana."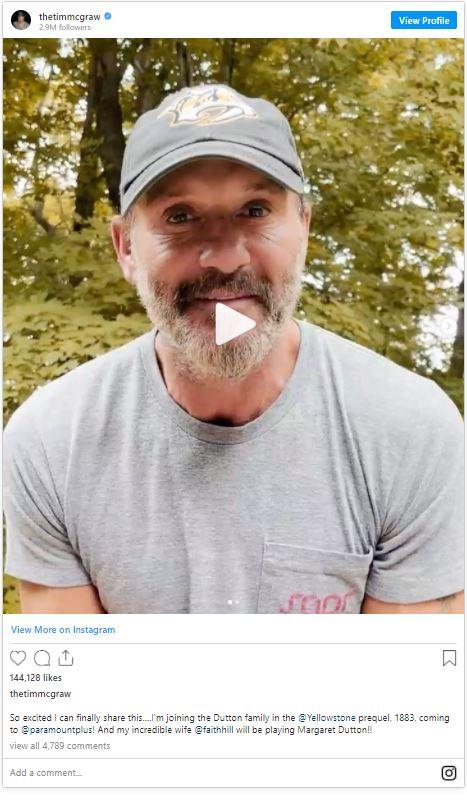 It makes you wonder how long it'll be before the show - and the Duttons - reach Montana. Come to think of it, has the show ever addressed where the Duttons came from before they got to the Paradise Valley? What if it's California?
The controversial original show, now in it's fourth season, is one of the most popular scripted programs on television, and now writer/director/series creater Taylor Sheridan has at least two Yellowstone spin-offs in the works: in addition to the aforementioned prequel, there's also the mysterious 6666, of which very little is known except that it supposedly will contain some of Yellowstone's regulars. Personally, we hope it's some kind of Mad Max-type far future situation where a cryogenically frozen and subsequently thawed-out Rip kicks a** across the galaxy.
Still no word on when season four will hit the screen, but the cast keep assuring us it'll be worth the wait, and we bet they're probably right. 
Y:1883 is set to hit streaming service Paramount+ some time in 2021.