NEWS: Tourist at Yellowstone NP gored by bison, the second this year.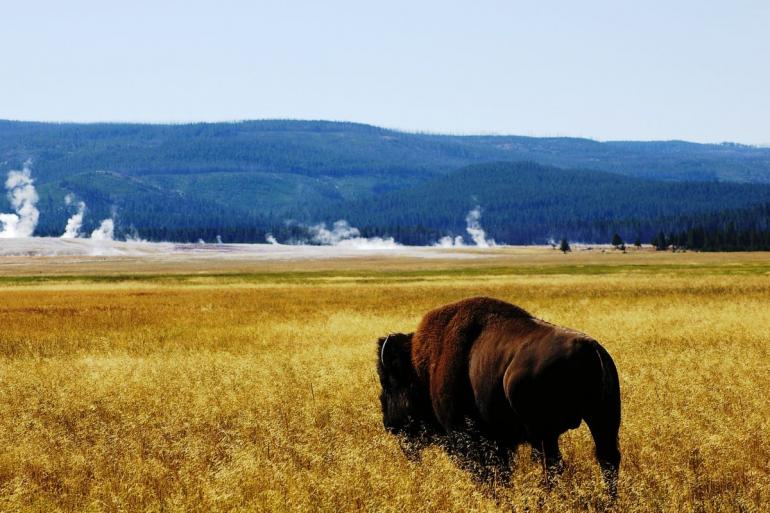 Just a few short weeks after unprecedented flooding struck Yellowstone National Park, a 34-year-old tourist from Colorado has been gored by a bison. 
The latest injury occurred on Monday when the as-yet-unnamed man and his family were walking on the boardwalk near the Giant Geyser. Though they apparently remained on the boardwalk, they approached too close to a bull bison, who first bluff charged the group. But when the man and his family still did not cede the ground to the massive animal, the bison charged again, this time goring the man. He is currently undergoing treatment for an injured arm. 
The occasion marks the second time this year that a bison has charged someone who has gotten too close to them at Yellowstone. The first was in May and saw a 25-year-old woman tossed nearly ten feet. Both survived their misadventures. 
Yellowstone National Park regulations hold that visitors stay at least yards away from most animals and 100 yards away from bears and wolves. Every year, unfortunately, there are those who fail to heed that warning. 
Here's hoping that'll be the last tourist/animal mishap in the Park this year, but sadly, that seems unlikely.