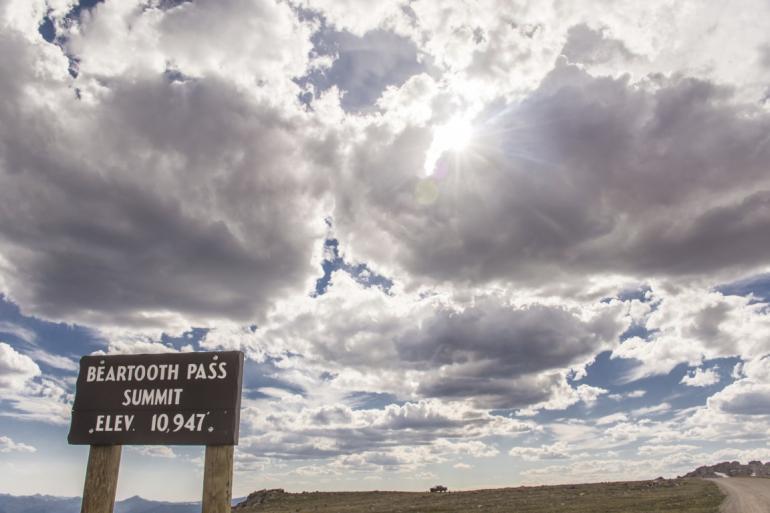 There are a few signs that it's really Autumn, now - the preponderance of autumn spice, little monsters dressed in costumes, the first snow-fly, and of course, the closures of our most scenic mountain roads.  
Well, Autumn is here, folks, because this is the weekend that the Beartooth pass closes for five, six, seven, nine -- however many months of winter the Good Lord blesses us with this year.  Although it does tend to reopen on Memorial Day weekend.  
The Wyoming side of the pass closes today, Saturday October 10, at 5 PM.  The Montana side closes the following morning at 7 AM.  
So if you're in the area, go take one last beautiful scenic drive on the pass today, because for the next five months you'll have to settle for Youtube videos of the drive, or for your own pleasant memories thereof.  But you aren't going to be able to drive it, anyway.