In the first video, a car with several young men are driving over Montana's Beartooth Pass Highway, which has a vertical snowbank along the guardrail. A mama bear is crossing the road with her three adorable (and very young) cubs. Two of the three cubs scramble up the hard-packed snow, but one little bear can't quite make it up the ice wall.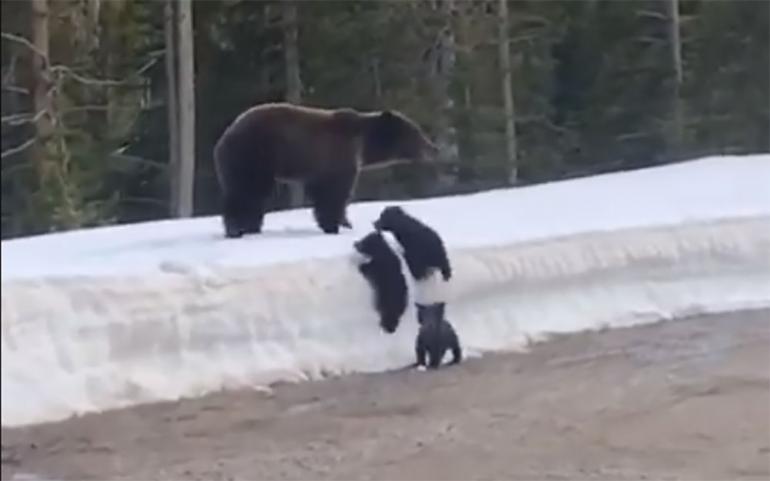 These cubs are so young that they're still highly vulnerable to predators. Mama bears with cubs this young are always extremely dangerous because of the high vulnerability of her cubs to the endless threats in the world around them. 
As the two bear cubs begin wandering into the forest with mama, the third bear cub starts to panic and makes distressing growling-screaming sounds. When mama bear hears this, she dutifully returns to help the little guy up the embankment.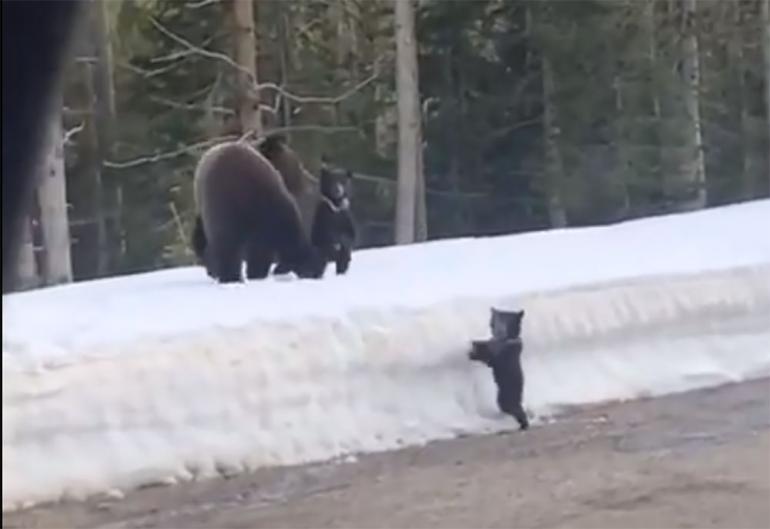 At this point, the driver of the car accelerates and begins to pass the bears. The fast-moving, threateningly large vehicle does not go unnoticed by the hyper-aware and vigilant mama bear, who first glances at, then charges, and chases full-gallop at the car for several seconds before returning to her cubs.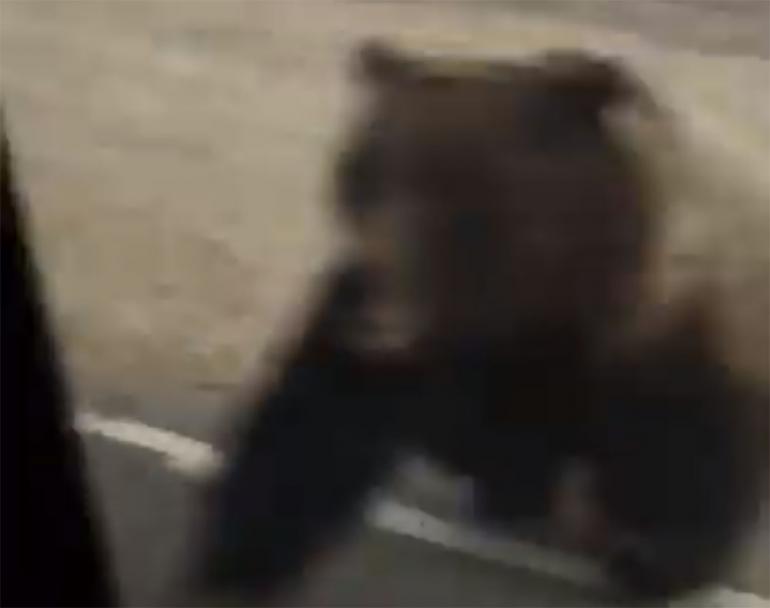 The astonished guys say, "Yo! Dude!" followed by, "Oh. My. God." At this point, the video ends. 
The video received a great deal of attention and criticism. Netizens excoriated the men for accelerating and not stopping and allowing the bears to make their way into the woods safely. 
The original video went viral and prompted the story below from KAPX-TV of Missoula, where they interviewed one of the men who was in the car.