NEWS: Yellowstone National Park Partially Reopens, Gianforte Urges Tourists To Come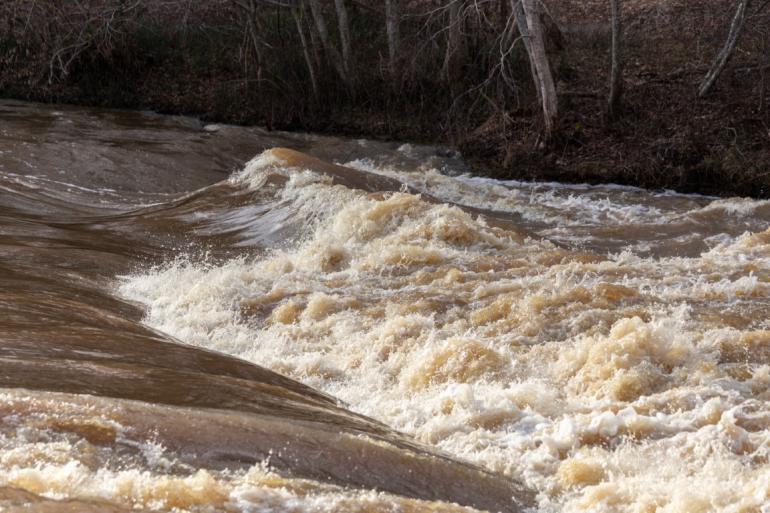 June brought rain and snow runoff, causing massive flooding to the Yellowstone River, damaging and destroying areas of the Park and surrounding towns. The towns affected by the flooding usually welcome summer tourists to bring income to their businesses and fuel Montana's economy. In the wake of horrific flooding, the Park and towns were left questioning if the summer tourist season would even happen this year.
However, things are looking up. Yellowstone has opened its gates, with the southern loop fully functional. They are also allowing visitors in limited numbers into parts of the Park this week. West, south and east gates have been opened with a license plate system allowing those with an even number at the end of their plate in on even days and odd numbers on odd days.
 
Gov. Greg Gianforte visited Gardiner to see the damage to the town and talk to its residents. According to the Billings Gazette, Gianforte told the crowd, "For people that have planned trips to Yellowstone Park: We're open. You've got to come…."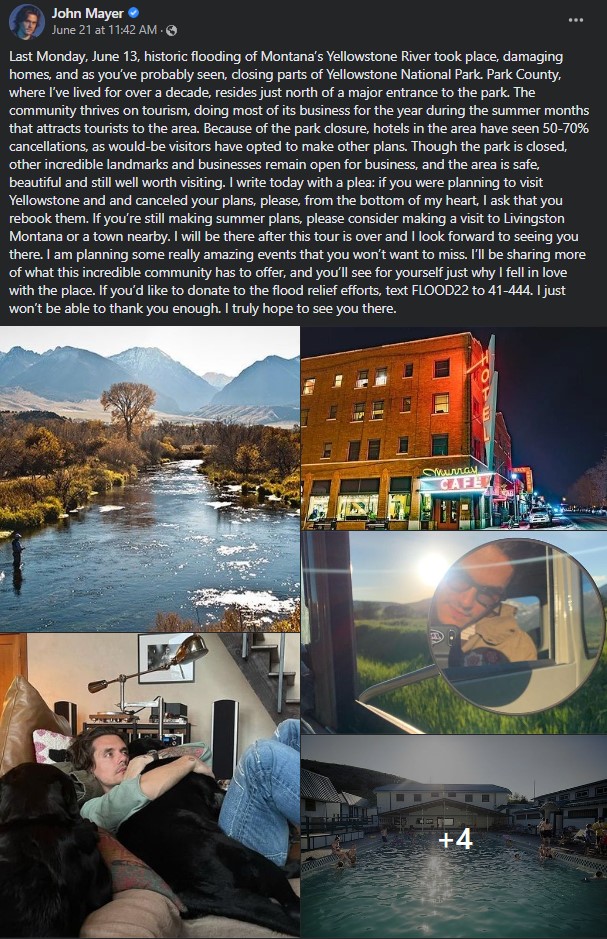 Many residents felt the pressure of the tourist season being sidelined. They questioned how they could keep their businesses running and make repairs to the town and surrounding areas. With cities, residents, and local officials urging visitors to see Montana, there is some hope that the area could experience a partial economic recovery. 
Best-selling recording artist John Mayer is doing his part to help shine a light on these quintessential Montana towns on social media. He wrote in a Facebook post, "I write today with a plea: if you were planning to visit Yellowstone and canceled your plans, please, from the bottom of my heart, I ask that you rebook them." 
 
With Yellowstone opening part of the Park this week, hope is in sight for many as construction is underway or will be soon. Tourists are (quite literally) lined up for miles outside Yellowstone's gates, waiting to see one of the nation's most breathtaking wonders.