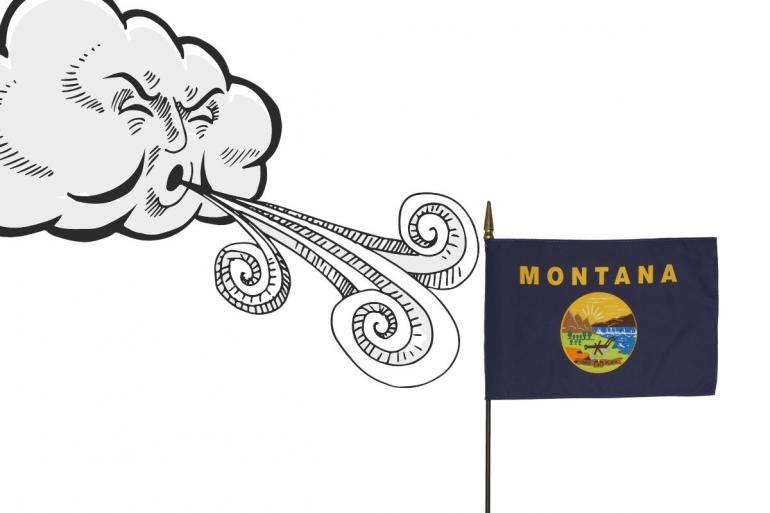 As of 3:01 AM the morning of Monday, April 4th until 6:00 PM on Tuesday evening, most of the state of Montana will be under a High Wind Warning. In addition, a significant amount of Western Montana will also be under a winter weather warning, which just goes to show that Montana tells you when it's Spring, not the calendar.
The National Weather Service warns Montanans of "falling debris, tree limbs, and downed power lines," as well as reminding ranchers to see to their young livestock. In other words, it's going to be real windy 36 hours or so, so strap everything down.
And keep in mind your humble correspondent is writing this from Anaconda, MT, one of the windiest places in the world and perhaps the galaxy. It's a place where rather than hold your hat on your head when you go out, you hold your neck with both hands so your head doesn't blow off. 
There are a few lucky Montana towns that are not under the High Wind Watch, and who will probably get some gusts tomorrow but might not recieve the angry brunt of this cold weather mass. These include Hinsdale, Glasgow, Wolf Point, Scobey, Culbertson, Sidney, Glendive, and Wibaux, all in the far northeastern corner of the state. 
As the rest of us listen for the noise of shingles getting ripped off of our roofs, we look to the happy residents of Wibaux with envy.