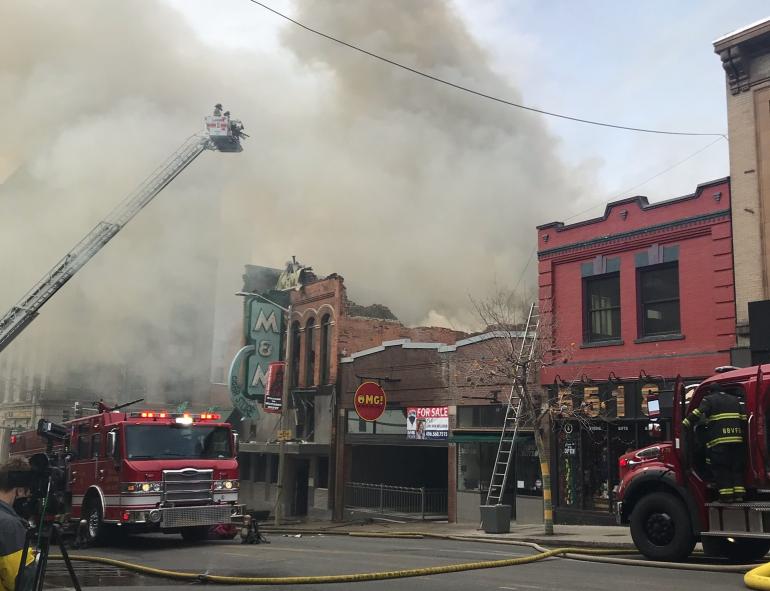 Butte, Montana has lost a historic business early Friday morning when a fire swept through the building.  Thankfully, no one was hurt, but the building is irreparably damaged.  So far, there has been no announcement as to the cause of the fire, but fire crews remained on the scene for hours.

First responders were called to the scene at about 3 a.m., as fire destroyed the roof and apparently spread to the rest of the building.  The neighboring buildings suffered minor damage but were not destroyed. 

Selina Pankovich, the most recent owner of the M&M had done a lot to make it a vibrant part of the community again, including hosting Music on Main Street festivities on the block.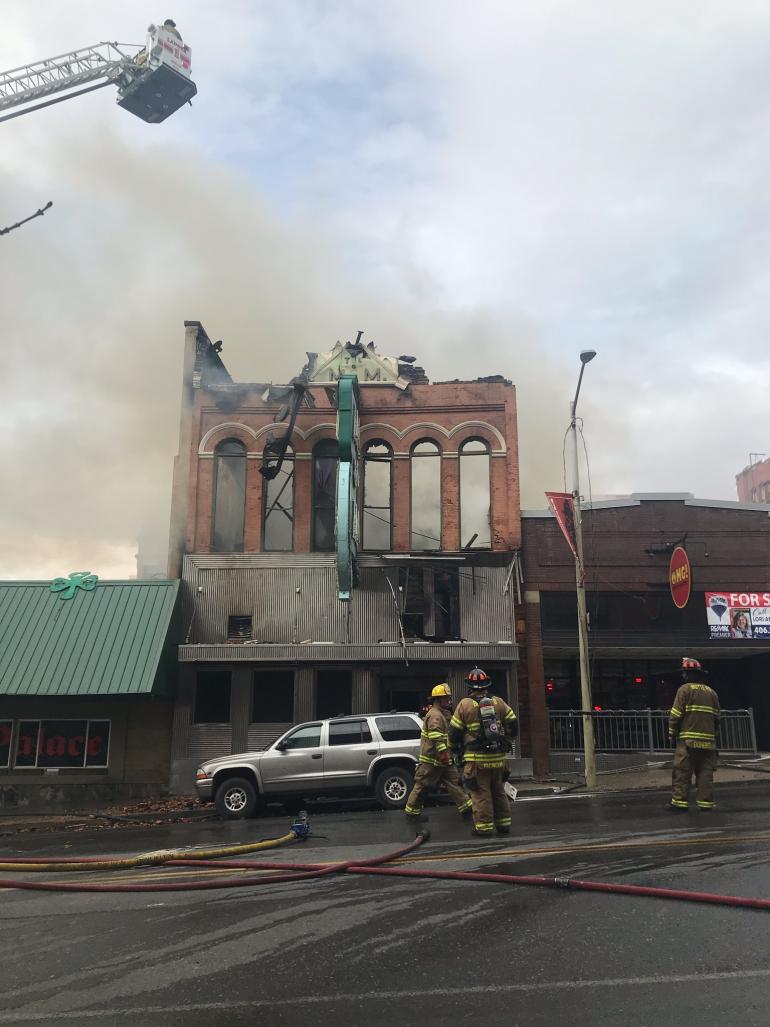 The M&M has been a legendary establishment since opening in 1890, and has been a key piece of Butte culture for decades.  It has changed hands numerous times over the years, and eventually became a historical landmark.  Tourists would visit Butte just to see the M&M.  Jack Kerouac, the American beat writer and author of On the Road immortalized a trip to the M&M in "The Great Western Bus Ride," and it was later featured prominently in motion pictures.  

At 10:55 a.m. this morning, Senator Steve Daines made a statement about the loss of the M&M: "This is awful news and such a tragic loss for the Butte community—the M&M is iconic to Uptown Butte... I've spoken with the Butte Silver-Bow Fire Chief and Sheriff to get an update and I will continue to monitor the situation. I'm thankful for the firefighters and first responders that worked to protect the community."

Butte is no stranger to tragic loss, but it is also well known for its perseverance and community spirit.  We at Distinctly Montana hope that the M&M will somehow survive in the community, even without the beautiful building in which it has been housed for more than a century.