NEWS UPDATE: After a Week, Brody is Safe and Sound!
UPDATE: As of the early afternoon of Friday the 19th, Brody has finally been safely captured and is on his way back to his owners! 
The 8-month old Golden Lab that escaped from a car wreck in Homestake pass braved extremely cold temperatures and his own traumatic stress for nearly a week.  During that time, which overlapped with the lowest temperatures recorded this winter, volunteers bravely donated their time and comfort to try to find the family pet.  Then, after he was found, days followed in which Brody would not approach those attempting to reach him, though he was able to eat a little beef jerky, and was gradually becoming accustomed to the volunteers. 

Then, in another positive development, volunteer Ty Tietz brought her own dog, Diggz, in the hope that Brody would be more likely to socialize with a friendly canine.  Photos were taken of the two playing together, but Brody was still unwilling to get close to people. 

Now, in an update posted to the "Find Brody" Facebook group, which has some 1600 or so followers,  a heroic volunteer named Kelly Parks has posted a picture of Brody in the backseat of his vehicle.  Now, after days of rescue attempts, Mr. Parks has posted to the Facebook group that they have Brody in their possession. 

"He is in pretty good shape considering. Taking him to the vet now," he wrote in a Facebook post that has, as of the time of this posting, around 400 likes, 150 comments, and many shares. 

The city of Butte, the state of Montana, and many others across the country have been watching this story with bated breath.  At times, it seemed unlikely that Brody would survive the subzero temperatures without help.  But now, thousands of people will be delighted to receive this wonderful news.  

We at Distinctly Montana want to thank those wonderful and selfless people who helped find and secure Brody.  At a time when many of us could use some hope, you've provided it.  
UPDATE: Against all odds, Brody has been found alive and well in the pass.  However, he is very scared and skittish, and flees whenever approached.  Volunteers from Butte have been to get closer, but have not yet captured the animal that some have begun to call "little man."  One source says that one volunteer stayed outside all night in order to get Brody more accustomed to his scent.  He also brought venison stew and other meats in order to entice the nervous pup.  It seems that the worse is over now, since the frigidly cold temperatures have cleared up at least a little.  We'll let you know as soon as Brody is safely captured and returned to his loving family!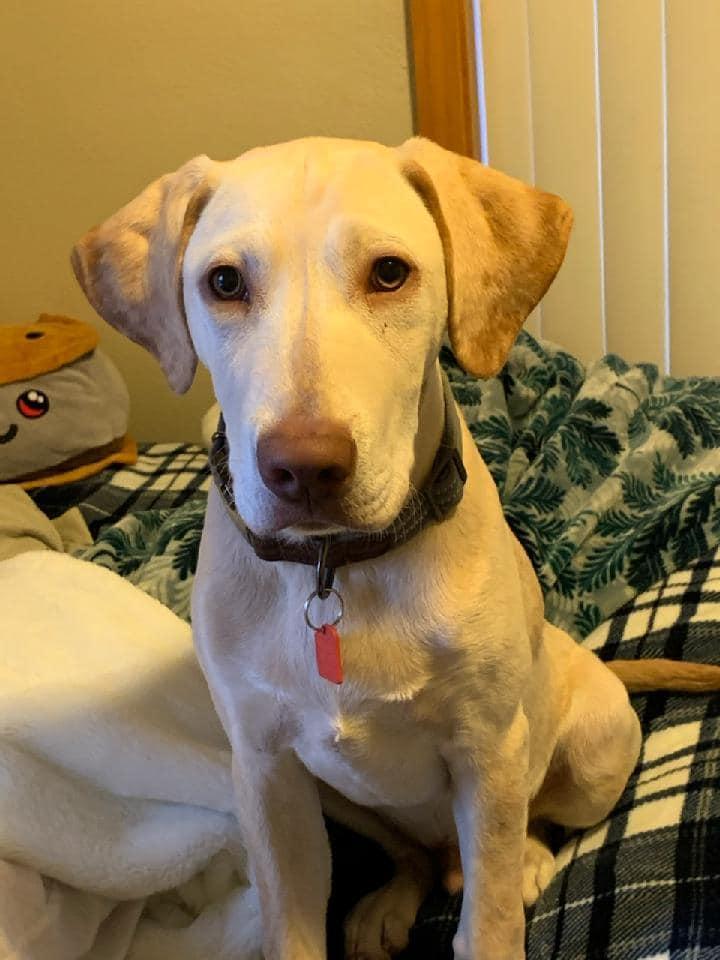 Residents of Butte have been braving temperatures well under zero degrees to search for a dog lost at Homestake pass on Thursday, Friday and now continuing into today. 

A couple, Wade and Colleen Pinson, were travelling through the pass when they totalled their car after an accident involving a semi-truck.  Though the couple suffered mild injuries, their dog Brody, panicking after the accident, fled the car and ran away from the scene.  Mr. Pinson, with fractured ribs, attempted to follow the tracks but was overwhelmed by the pain and cold, unable to continue. 

The community of Butte, many of whom are dog lovers, came together both to help the Pinsons and to help search for the dog.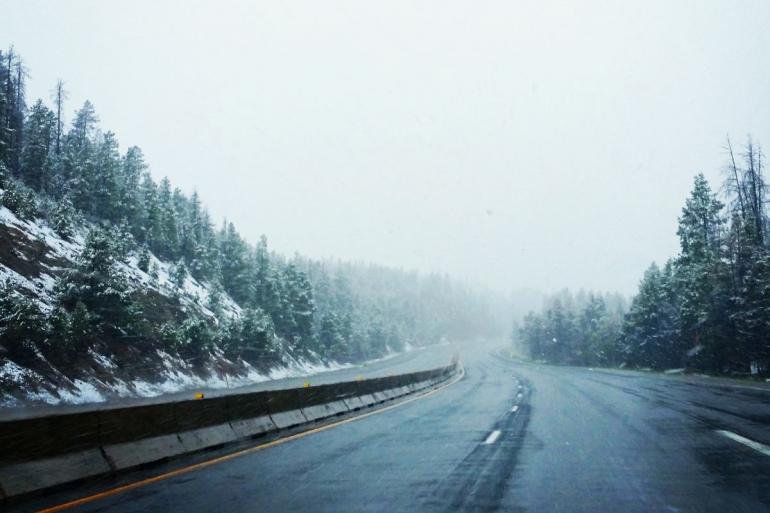 Despite temperatures of nearly -12 degrees, citizens of Butte searched the pass on snowmobiles and on foot, and some have even been able to glimpse Brody in the distance, but have so far been unable to get him to approach. 

According to one of the searchers, posting to a Butte Facebook group, "[Brody's] been keeping a 1000 to 1500 yd buffer from [the] interstate but can still hear..."

As the temperatures remain extremely cold, we can only hope that Brody is found and returned soon.  
If found, please contact Dawn at 509-322-2461 or Jefferson Valley Sheriff's Office at 406-287-3222.