WWII History Soaring Through Montana Skies This Summer Thanks to Commemorative Air Force
By
Aubrey Irwin
|
June 16, 2022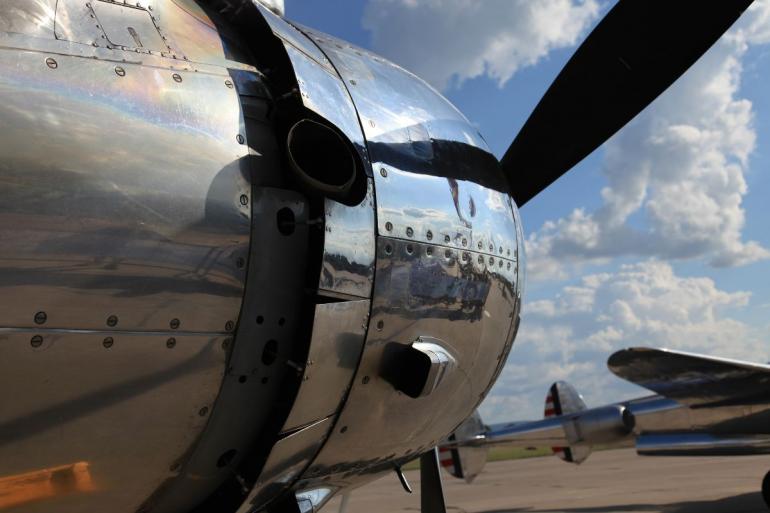 Now more than ever, it's important to remember that World War II wasn't a video game or a Tom Hanks movie; it was a devastating total war that killed hundreds of millions, determined the course of history, and, ultimately, affected the lives of nearly every person living on the earth. 
It also contained some genuine heroes, like the airmen who flew the fighters, bombers, supply transports, and other planes necessary to win the war against the Axis. 
This summer, Montanans will have the opportunity to see some of those remarkable machines up close and to consider the sacrifices made by the brave Americans who flew them, thanks to the Commemorative Air Force's Flying Legends of Victory exhibition.
The dates and locations are as follows: 
The Commemorative Air Force (CAF), based in Mesa, Arizona, collects and maintains historical airplanes and tours them around the United States to preserve the nation's history and those who served it. By restoring combat aircraft, CAF educates the younger generations about WWII and vintage aircraft, honors veterans and the lives laid down for the freedom we know today, and encourages the preservation of military history. One of its core objectives is "to perpetuate in the memory and the hearts of all Americans the spirit in which these great planes were flown in the defense of our nation."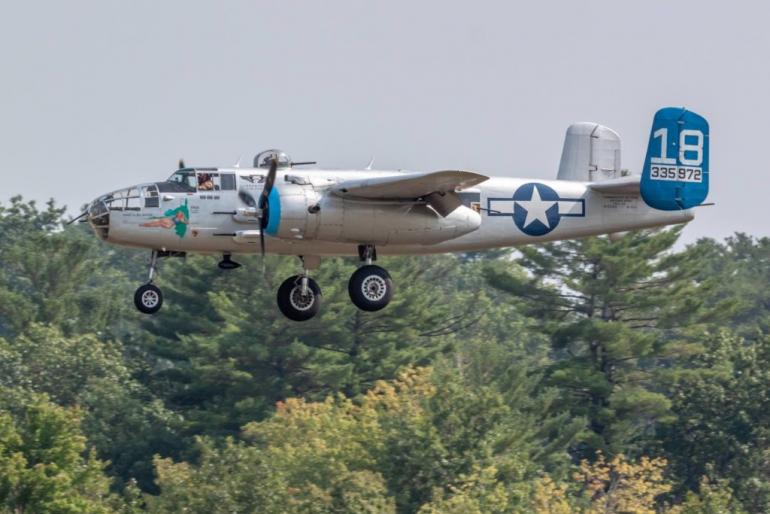 Mike Garrett is a retired aeronautical engineer now working at Airbase Arizona, where CAF resides. In an interview about his history with CAF, Garrett said, "I started as a docent in our museum and started going on tour with the planes in 2017. I became the Tour Director in 2019. I am a WWII aviation buff and still act like a kid when around and flying on these planes."
The two WWII planes flying in Montana's Big Sky are scarce. The B-25J "Main in the Shade" is one of 34 airplanes still flying today. According to information provided by the CAF, this airplane was "used mainly as a low altitude strafe and skip bomber, it was used in America's first large-scale bombing offensive in the Philippines - sunk 8 ships and shot down 5 planes." 
The other plane gracing our skies is the B-17G "Sentimental Journey." This is one of five flying B-17s today. The B-17G, Garrett's favorite WWII plane, is "known as a strategic weapon because it was a potent, high-flying, long-range bomber that could defend itself. It was nicknamed the 'flying fortress' due to its ability to suffer extensive battle damage and still return home." 
The Flying Legends of Victory tour is soaring through Great Falls from June 20-26, Bozeman from June 27-July 4, Kalispell from July 5-10, and Missoula from July 11-17. 
These planes are open for ground tours for $15 per person/ $30 for a family of four. Plane rides are available for booking on their website for an experience of what crewing the plane would be like. 
See you in the skies, Montana