Regina Keller of Fort Valley, Virginia found herself enchanted on a hot summer day when an enormous black bear curled up for a nap in her backyard kiddie pool.
She lives in a remote location that abuts the George Washington National Forest, so sightings of deer, elk, bears, and other wildlife are nothing out of the ordinary.
On July 19, she was watering her flowers when a large black bear swaggered into her yard.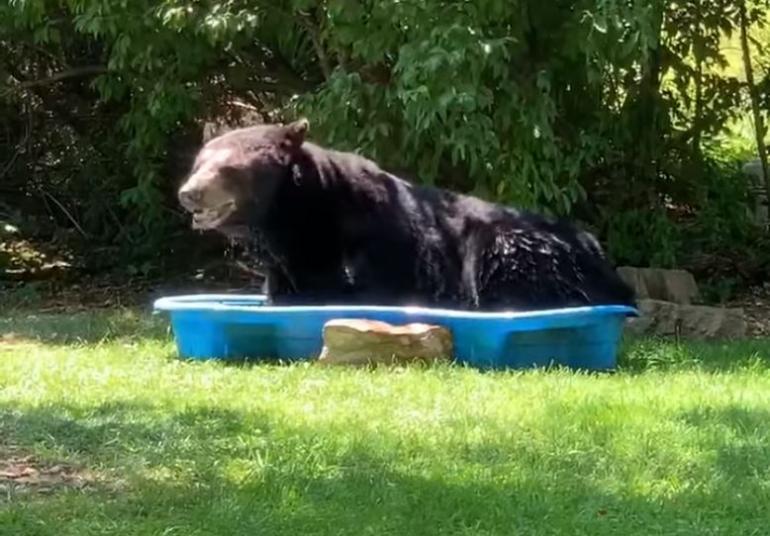 "This was the biggest one I've seen this year," Keller told CNN. 
She soon realized that she knew this bear, but hadn't seen him in her yard in two years.
"He wandered around the backyard... and went over by the pool and dipped his big paw in the water... and then climbed right in and laid down. He seemed so content and refreshed."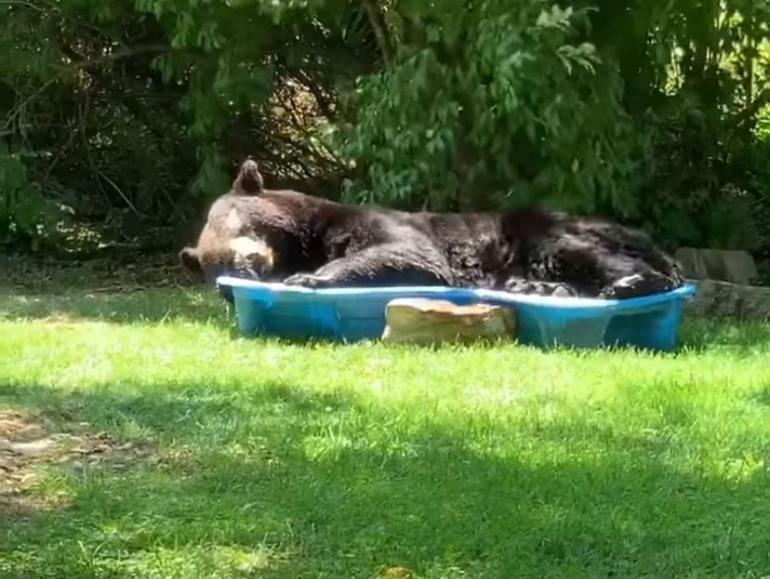 She observed him from near her house and recorded the cute video below. The bear enjoyed his good fortune for a long time, lounging and napping in the water. Eventually, the sound of her grandchildren arriving with their dogs scared him off.  
"It was neat to see and neat that I had my camera with me to capture it," she said.