You may not have heard of Jeffree Star, but the 17,000,000+ people who follow the controversial social media influencer, a word which we do not believe has ever appeared on this website before.  And he just might be your new neighbor.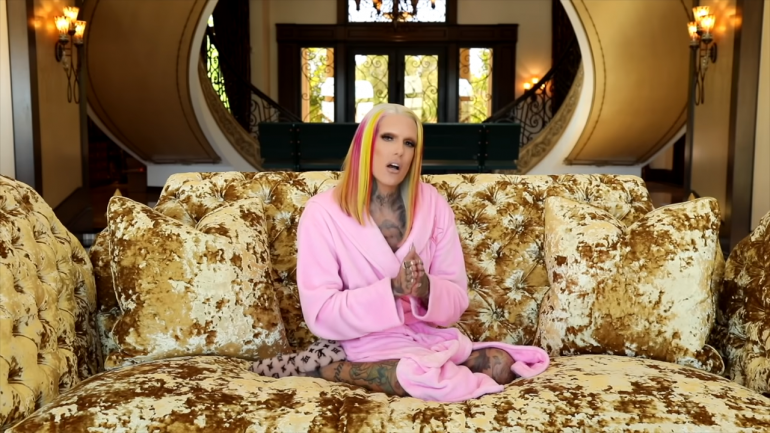 Star, who also owns a line of cosmetics and released an album in 2008 that featured Nicki Minaj, is among the world's highest-paid Youtube stars.  His makeup tutorials regularly garner astronomical numbers of viewers, and his latest, a video entitled "Doing What's Right", in which Star attempts to clear the air about a Youtube rivalry too byzantine to be described in the space allotted for this piece, has over 12,178,995 views at the time of this publication. 
Star uploaded several Snapchat and Instagram stories, since deleted, which show him strolling through downtown Bozeman.  In what is surely a welcome boost for Stuffed Crepes and Waffles, Star can be heard saying that the downtown eatery has "the best crepes in Montana."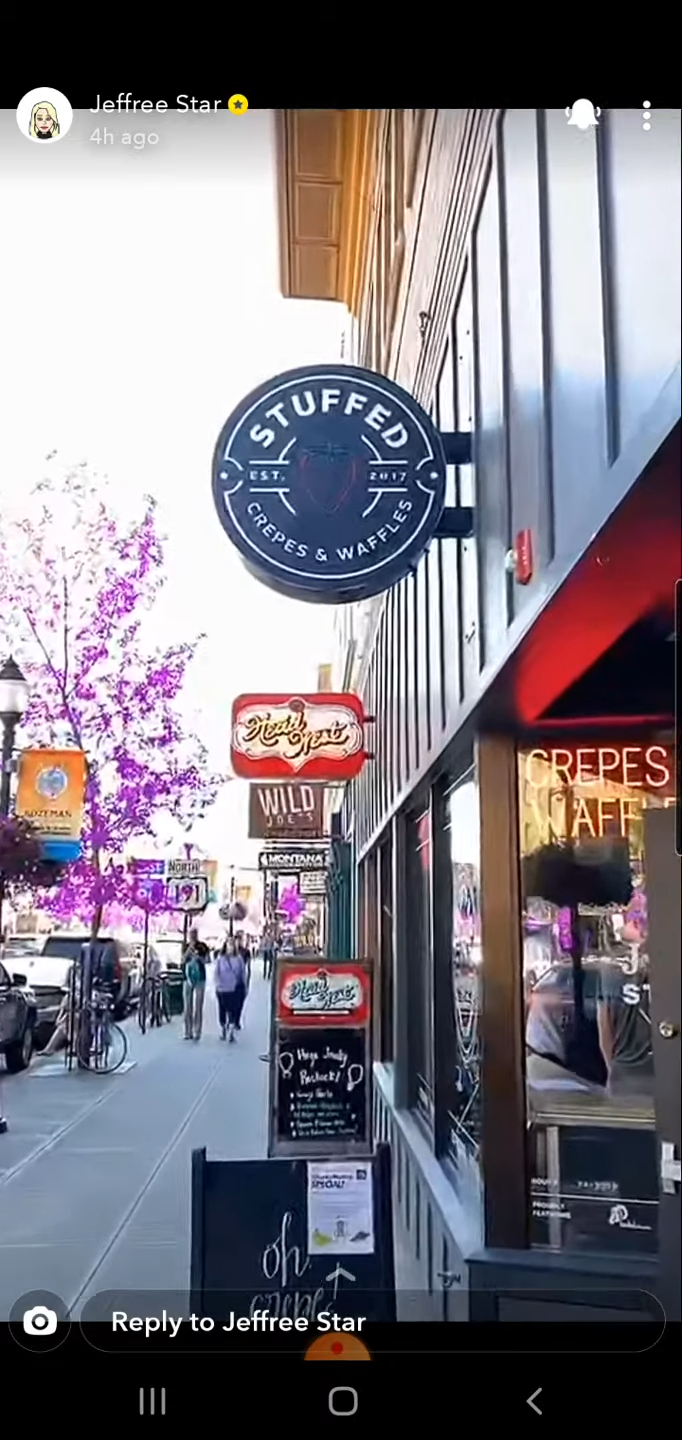 "I'm out here doing some real estate hunting," he said in another since-deleted Snapchat post (come to think of it, I don't think we've ever used the word Snapchat either). "I'm fully ready to become a resident somewhere else as well," he said, presumably referring to somewhere other than California, in which Star recently sold his "Barbie Dream House" for $4.6 million.  
He has since addressed the rumors, saying that he was only buying a house "for a friend" in Bozeman and flatly denies that he is considering living in Montana. "Nope, Jeffree Star Cosmetics is not moving to Montana," he said in an Instagram post.  He says that he's considering Wyoming for his own residence, as it is one of his "favorite states."
But how are the crepes in Wyoming, Jeffree?
Star is only the latest in a series of high profile celebrities, including Katy Perry, John Mayer, David Letterman, Huey Lewis, Dennis Quaid, Michael Keaton, and others who have either moved to Montana or flirted with the notion.